Kathmandu's Street Markets Tour, Kathmandu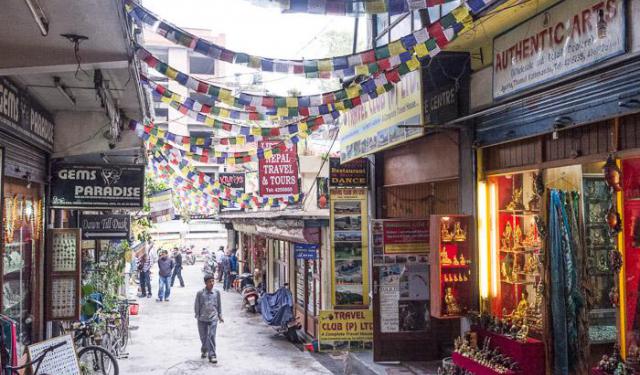 Image Courtesy of Wikimedia and Wonderlane
Kathmandu is a true heaven for shoppers, especially for the ones who are ready to explore street markets. In this city, markets are the place where you can buy quality products without wasting all your money - Monk's robes, soft silks, woolen garments, artifacts, etc. The list is truly endless. Unfortunately, in Kathmandu you are not allowed to buy authentic antiques, but you can purchase copies. Check out the most popular shopping spots in Kathmandu using this self-guided tour.
Exclusive Offer in Upcoming Crowdfunding Campaign
Get Lifetime full version access to the self-guided walking tours and GPS powered travel articles in all 750+ cities for one low price $60. Combined content value worth over $6,000. Offer only available to crowdfund backers.
Sign up with your email to be notified when this exclusive offer becomes available.