Miraflores is the most attractive district for tourists in all of Lima. The district offers phenomenal views of the ocean, as well as amazing seashore restaurants, shops, parks, and interesting archaeological sites.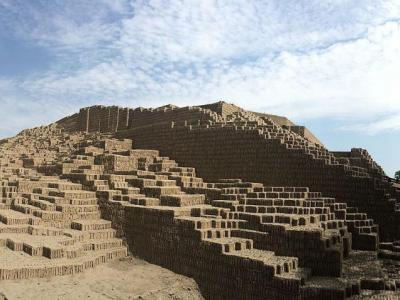 1) Huaca Pucllana
Huaca Pucllana is an archaeological site dating circa 200-700 AD, located in the Miraflores district of Lima. The staggering seven platform pyramid is made of adobe (small, handmade bricks, dried in the sun) and clay, and was popularly known as the place for ritual games. The mega structure stands almost 22 meters high, and is divided into two sections: one for ceremonial and the other for administrative use. The ceremonial section contains benches and deep pits that were designated for offerings of fish and miscellaneous marine life to the gods in a bid to win their favor. A part of this section features multiple small huts and clay structures with few walls still in place that once served as courtyards and patios.
The intended purpose of this pyramid was to demonstrate the religious might of the elite clergy and their ability to control the use of local natural water resources. The place serves as a significant ceremonial and administrative center for promoting Peruvian culture. There are tourist guides available for visitors to the museum, a little park which native flora and fauna, and a house of craftsmen where handicrafts are exhibited and offered for sale.
Image Courtesy of Wikimedia and Manuel González Olaechea y Franco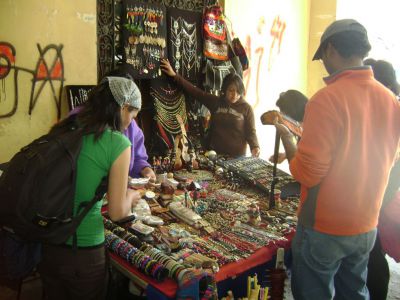 2) Mercado Indio
Mercado Indo is located on Petit Thouars, an avenue filled with shops and boutiques in Miraflores. The Mercado Indio offers hand-crafted goods produced from every region of Peru. The shop provides a fantastic opportunity to find exotic items such as colorful hand-woven baskets, mirrors, and wooden candles from Cusco.
Image Courtesy of Wikimedia and Dtarazona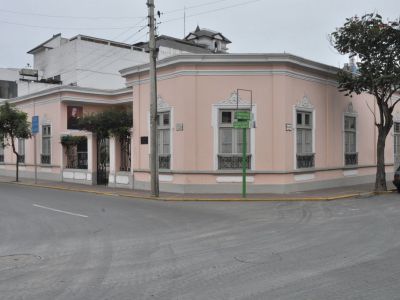 3) Casa Museo Ricardo Palma
For those interested in the arts and literature of Peru, a visit to the quaint, small town of Miraflores is one of the definite must-dos. Tourists are particularly encouraged to visit the Museo Casa Ricardo Palma, which at one point was the home of famous Peruvian scholar, author, politician and librarian, Ricardo Palma. The early 20th century museum has the look of a 'rancho' and is housed in a one story building with large windows, stucco moldings and high bars made of wrought iron.
After Palma's death, the Civic Cooperation of Miraflores started negotiations with a view to convert the property into a museum, dedicated to the life and works of Ricardo Palma, author of the path-breaking 'Tradiciones Peruanas', a literary genre combining history and fiction. In the acknowledgment of the importance of Palma's cultural heritage, his residence was declared a national historic monument on January 19th, 1962.
The museum collection includes old paintings, furniture, books, and accessories that once belonged to the author. Upon redecoration, the house has regained the atmosphere of a turn of the century dwelling, with sufficient space and area for an auditorium. The latter was used to hold theme events related to Palma's work.
Image Courtesy of Wikimedia and Archivo Courret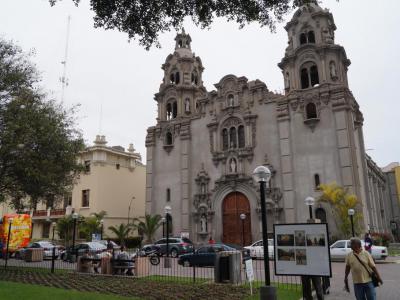 4) Iglesia de la Virgen Milagrosa
The Church of Virgin Milagrosa is located in Kennedy Park. The building is very well decorated and worth a visit - if nothing less than for its impressive architecture. The Church of Virgin Milagrosa is also the largest church in the district of Lima.
Image Courtesy of Tim Church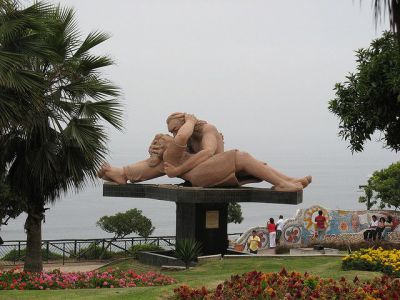 5) Parque del Amor
"The eternal happiness in life is to love and be loved", so is the famous saying by George Sand. If you wish to express love to your sweetheart like you've never done before or to make them feel special, then make your way to Parque del Amor in Miraflores, Lima. This lovers' park is laid out on the cliffs of Chorrillos, creating an illusion of floating over the Pacific Ocean. Environed by walls inscribed with love quotes, it is virtually breathing romance.
You will hardly find another place on Earth or a monument built specifically for lovers, except here, in Miraflores. A kiss, as an apt example of action, speaks louder than words; based on this assumption is the statue of El Beso, featuring a couple passionately absorbed in the act of kissing. The park celebrates the joy of love openly and unreservedly. It is a favorite hangout spot for people in love, of all ages. The park emanates immense freedom for a public display of love, without conventional brakes or boundaries.
There are various "themed" competitions held within, including that for a longest kiss. Watching the sunset at Parque Del Amor, while embracing your dear one, brings a very special feeling. The atmosphere of serenity and tranquility seems to hold you back. Make sure to visit this place if you want to enjoy a unique sensation of love.
Image Courtesy of Flickr and GothamNurse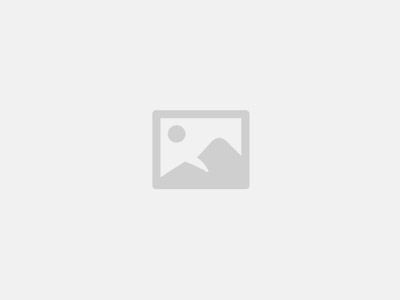 6) Joyeria Migue
Joyeria Migue is situated on Avenida La Paz, the gold and silver jewelry mecca of the city. At Joyeria Migue, individuals will enjoy a plethora of very expensive ornate jewels, as well as affordable items. The shop has a reputation for fantastic quality; and also offers different goods for the home, such as statuettes, candle holders, and pictures.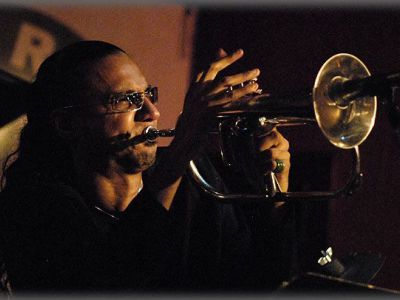 7) Jazz Zone Club
The Jazz Zone Club offers several different live bands which range from blues to experimental jazz. The club prefers classic king, however contemporary jazz is also a popular genre at the club. The Jazz Zone Club serves outstanding drinks and appetizers, and is one of the few places where you may get the chance to hear an old wooden box-like drum, known as the jam flamenco.
Image Courtesy of Wikimedia and ataelw