Buddhism remains one of China's main religions. Hangzhou is home to numerous temples. Each of them has a powerful, centuries-long tradition and are still attended by many. The following tour gives visitors the unique opportunity to see some magnificent temples and pagodas.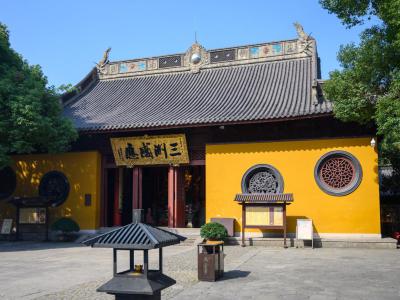 1) Jingci Temple
Jingci Temple is located at the foot of Huiri Peak of Nanping Hill. It is the second prominent Buddhist temple around West Lake. Together with Lingyin Temple, it is called the jewel of the southern and northern hills. The temple was claimed as a national key Buddhist temple in Han's area by state council in 1983.
Jingci Temple was initially called "Huiri Yongming Temple". It was first built in AD 954 by Qian Hongji of Wuyue Dynastry for a famous monk Yongming Yanshou. In South Song Dynasty, its name was changed to Jingci Temple, and the 500 Luohan Hall was built. The temple was destroyed and rebuilt several times in the history. The majority of present temple was built in 1980's. Specially, there is a newly forged copper bell, weighing over 100 Kilograms. On it carved The Lotus Sutra, with 68,000 characters. It hosts one of Ten Scenes of West Lake, "Evening Bell Ringing at the Nanping Hill".
"(The above description is based on Wikipedia under Creative Common License)"
Image Courtesy of Flickr and gongfu_king
Sight description based on wikipedia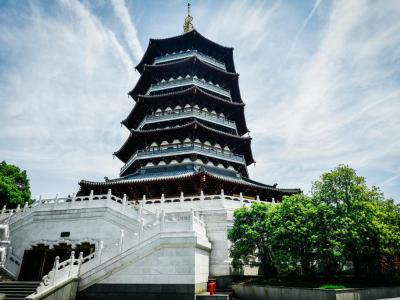 2) Leifeng Pagoda
Leifeng Pagoda is a five story tall tower with eight sides, located on Sunset Hill south of the West Lake in Hangzhou. Originally constructed in the year AD 975, it collapsed in 1924 but was rebuilt in 2002, since when it has been a popular tourist attraction. The original pagoda was built during Five Dynasties and Ten Kingdoms period, at the order of King Qian Chu. It was built to celebrate the birth of Qian Chu's son, born to his Huang Fei.
The Leifeng Pagoda was an octagonal, five-story structure built of brick and wood and with a base built out of bricks. During the Ming dynasty, Japanese pirates attacked Hangzhou. Suspecting the pagoda contained weapons, they burned its wooden elements, leaving only the brick skeleton, as can be seen from Ming paintings of the West Lake. Leifeng Pagoda was one of the ten sights of the West Lake because of the Legend of the White Snake. As for whether there was a mausoleum below, this was debated for years until finally radar was used to investigate. On March 11, 2001 the mausoleum was excavated and many treasures were found, most notably a gold and silver coated hair of the Buddha.
"(The above description is based on Wikipedia under Creative Common License)"
Image Courtesy of Flickr and Pedronet
Sight description based on wikipedia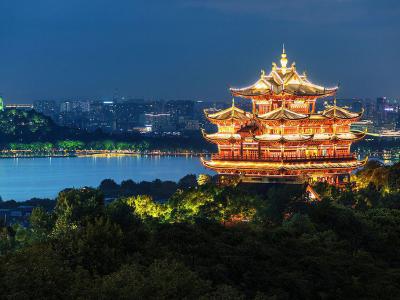 3) Chenghuang Temple
Chenghuang Temple, an impressive and beautiful five-story building, has spectacular architecture. Inside you will find a museum and a tearoom. This temple also has a wonderful panoramic view of the surrounding landscape.
Image Courtesy of Flickr and The Humanaught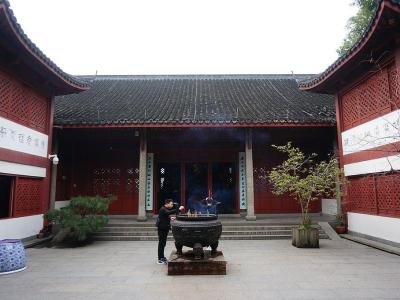 4) Yaowang Temple
Yowang Temple, built during the Yongchun Tang Dynasty in 683, underwent renovations in 1997. Covering an area of 10,000 square meters, it is known for its size and unique construction. It contains icons of important figures who helped develop Chinese medicine.
Image Courtesy of Flickr and 416style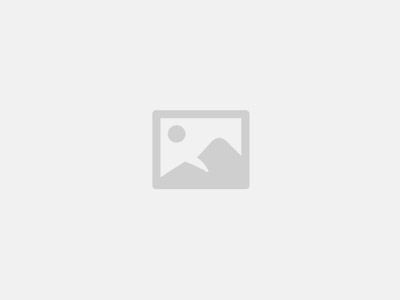 5) Dong Yue Temple
Dong Yue Temple, a Taoist temple that was reopened in 1999, was built in 1322, dedicated to God Dong Yue. It contains the Department of Pity, Wealth and Sympathy. At the north part of the temple stands a museum devoted to history and past traditions.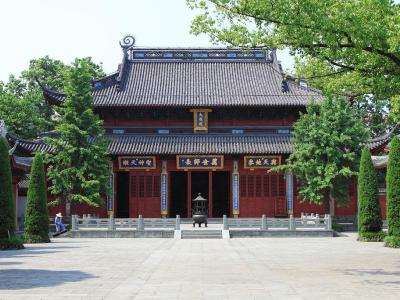 6) Confucian Temple
These grounds have been the site of a Confucian temple since the Southern Song Dynasty. The temple that stands now dates back to the Qing Dynasty. An inscription in the main hall was made by Emperor Kangxi. Its walls and ceilings are decorated with traditional paintings found in Confucian temples and its bell set is a replica of the one found in the tomb of Marquis Yi.
Image Courtesy of Wikimedia and Chenymi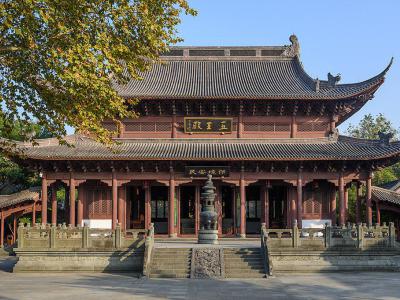 7) Qian Wang (Emperor Qian) Temple
Qian Wang Temple is a memorial to Emperor Wu Yue, who ruled the territory for 45 years. It has been renovated several times, the last one taking place in 2003. It has a magnificent view of the nearby lake. Not as crowded as other temples, it is the best place to visit and absorb its beauty.
Image Courtesy of Flickr and myllissa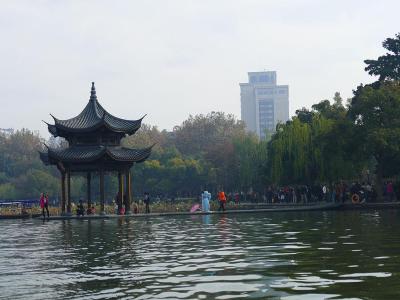 8) West Lake Pagoda
The West Lake Pagoda is a small structure with a magnificent view of the lake near which it stands. A popular tourist attraction, it is the perfect place to enjoy the serene beauty of Hangzhou.
Image Courtesy of Flickr and nasmac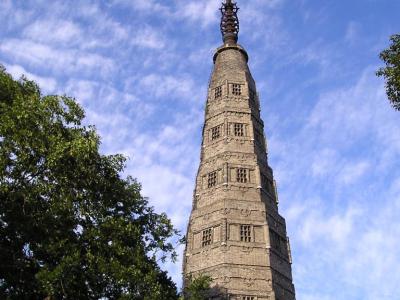 9) Baochu Pagoda
Baochu Pagoda is located just north of the lake on top of Precious Stone Hill. Its small base supports seven stories (45 meters) and gives it a distinctively slender and elegant appearance. The name Baochu, translated directly, means "protect Chu", who, legend has it, refers to Qian Chu, the last king of Wuyue. As the story goes, one of King Chu's ministers had the temple constructed for prayers to be said for his safe return from a trip he had taken to Kaifeng, in central China. He had been summoned there by the Emperor and had been gone many days with no news of his return.
Baochu Pagoda was originally constructed in 963 and stood nine stories tall. Its most recent reconstruction, in 1933, left it slightly shorter, seven stories, and it has most recently had its lantern replaced on its top, though its previous one is on display near the pagoda. It is constructed of brick and stone and contains no internal staircase. The tower lies next to a path that runs the length of West Lake's northern mountain range and is accessible by both dirt paths and cement stairs from nearly every side of the mountain.
"(The above description is based on Wikipedia under Creative Common License)"
Image Courtesy of Flickr and jaaron
Sight description based on wikipedia
10) Yue Fei Temple
The Yue Fei Temple or commonly known in Chinese as Yuewang Temple is a temple built in honor of Yue Fei, a general of the Southern Song dynasty when the capital of China was in Hangzhou. The temple ground is located near the West Lake, in central Hangzhou. The temple was first constructed in the during the Song Dynasty in 1221 to commemorate Yue Fei.. The site includes Yue Fei's Temple, Loyalty Temple and Yue Fei's Mausoleum inside. The temple was reconstructed several times in later date. The tombs and the tomb sculptures in the temple all dates from the 12th century, and have been meticulously restored.
"(The above description is based on Wikipedia under Creative Common License)"
Image Courtesy of Flickr and livepine
Sight description based on wikipedia