Santa Croce Walk, Venice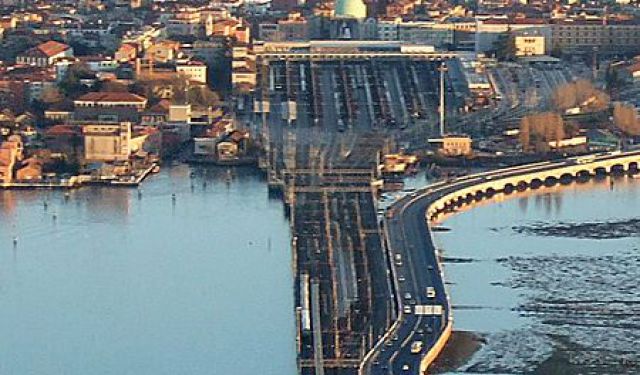 Image Courtesy of Wikimedia and Unofeld781 et al.
One of Venice's oldest sestieres is one of its quietist, an area of tranquility that is less touristy than many other parts of the city. Here you will find the oldest part of the university, some great architecture, stone bridges and a laidback ambience. Many of Santa Croce's tourist attractions are in its eastern section. Visit the 9th-century Church of San Giacomo dell'Orio for its paintings by Lorenzo Lotto, an Italian painter from the 15th and 16th centuries and Italian Renaissance artist Paolo Veronese. The church is on Campo San Giacomo dell'Orio, a delightful square that is a popular early evening meeting place for residents. Tour the Fondaco dei Turchi, a 13th-century palazzo that is home to the Museum of National History. At one time it was a one-building ghetto for the city's Ottoman Turkish population. Santa Croce lies within the upper curve of the Grand Canal and bordering the waterfront is the Ca Pesaro, a Baroque marble palace that houses Venice's Modern Art Museum. See the work of Venetian artists as well as a collection of Asian antiquities. When it is time for something to eat, wander through the area to find traditional trattorias, pizzerias and some of the most expensive restaurants in Venice.