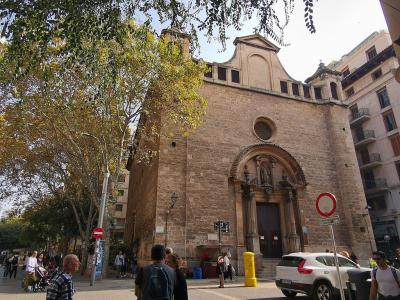 Church of Santa Catalina de Sena, Palma de Mallorca
Situated at Carrer de Sant Miquel, the Church of Santa Catalina de Sena was founded by Joan Baptista Despuig, a member of a 12th Century Order of Santiago, he was buried by the altar.

The church is dedicated to Santa Catalina, a nun who lived in the 14th century. Santa Catalina actively worked to solve the problems of the Catholic Church and was also the one who convinced Pope Gregory XI to transfer his administration back to Rome. In 1680, Francisco Herrera finalized the building in Italian style.
Church of Santa Catalina de Sena on Map
Walking Tours in Palma de Mallorca, Spain