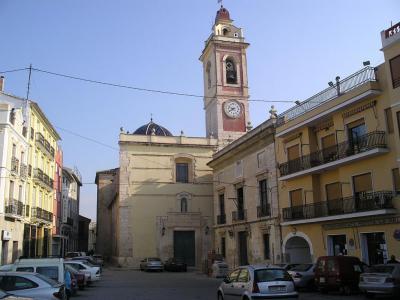 Iglesia de San Lorenzo (San Lorenzo Church), Valencia
San Lorenzo Church was one of the first churches erected in Valencia. The original structure was built in 1238 with an additional temple added in 1684. The first bell tower was destroyed at the end of the 17th century and replaced in 1746.

The church has two naves and four chapels that can be visited on a tour. Visitors will notice that the church is adorned in Gothic, Corinthian and Baroque architecture and furnishings. The church is also home to a large number of carvings, such as those of Santa Clara de Asis and Santa Ines de Asis. These two carvings were replaced after the destruction of the Spanish Civil War.

Visitors who enter the chapel will find a series of paintings, murals and frescoes. However, those who simply enjoy the exterior will take note of the hexagonal bell tower and a stone sculpted tombstone with the date 1489.
Iglesia de San Lorenzo (San Lorenzo Church) on Map
Walking Tours in Valencia, Spain