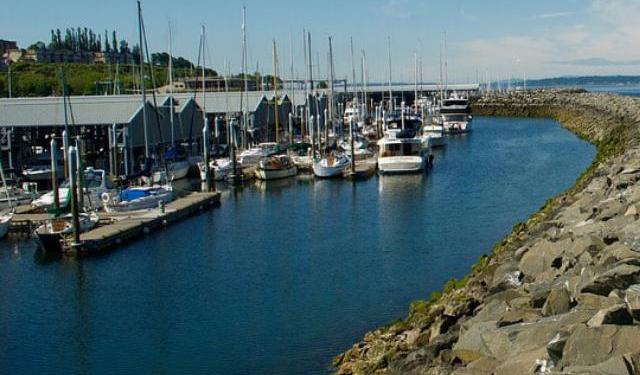 How to Spend a Cozy Afternoon in Edmonds, WA, Edmonds, Washington (B)
Edmonds, Washington is a charming little town located a twenty-minute drive north of Seattle. Located on the Puget Sound, most visit this town either to escape the bustling Seattle life, or to take a ride on the Edmonds-Kingston ferry.

Back in the mid-century, Edmonds was the traditional cute and quaint American town. That vibe still exists today, as many of the historic buildings still exist. It has the same old-fashion northwest feeling, but with a modern twist. If looking for an easy day trip from Seattle, Edmonds is an excellent little town to spend a cozy sunny or rainy afternoon.

When visiting Edmonds, most of the action lays on Main Street. Cafes, boutiques, restaurants adorned with potted flowers whatever you seek you'll find on Main Street. The highly walkable street is the main drag where locals and visitors alike both visit, and is much where Edmonds origins started.

In 1870, a timber man, George Brackett, canoed the coastline searching for a harvestable forest when his boat was blown ashore. That location sits north of where the ferry dock resides today, and Brackett's landing point initiated a lumber town, which gently grew into the waterfront. This is the original Main Street, and the many perpendicular streets contain a variety of food and shopping establishments to explore.