Hanoi Food Tasting Tour, Hanoi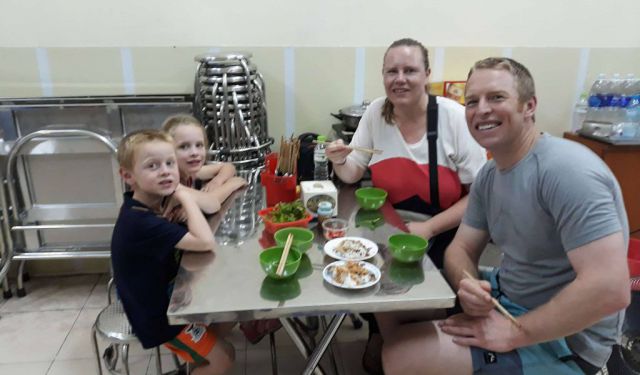 Hanoi city, the capital of Vietnam, is the most beautiful city in all of Asia. Hanoi street food is plentiful, with a balance between fresh herbs, meat and a selective use of spices for reaching a fine taste. The Vietnamese food is various in tastes and smell, and can be as well considered as one of the healthiest cuisines in the world. The tour starts with a little excursion, where you will see the bustling city, the busy daily life activities and the typical architecture. While walking around Hanoi Old Quarter, we will stop at some well-known and popular restaurants/ food stalls to try Vietnamese food and drinks. Our guide will introduce to you the recipe, main ingredients and the historical background of each dish while tasting it. This is a great opportunity to experience fantastic local specialty flavors.
Tour Information
Tour Name:
Hanoi Food Tasting Tour
Location:
Hanoi, Vietnam
Duration:
3.0 / Hour(s)
Distance:
3.00 Kilometer(s)
Price:
23 USD / Per person
Included:
Variety of food & drink items during the walk.
Transfer by motorbike/taxi (in the necessary case).
Guest number : maximum 06 Pax.
Not Included:
Personal expenses.
Tips (not included by highly appreciated).
Season:
Jan, Feb, Mar, Apr, May, Jun, Jul, Aug, Sep, Oct, Nov, Dec

Contact This Guide
Use the form below to arrange booking of this trip directly with the guide. You can also use this form to:
Ask questions
Inquire availability
Receive offers