London Camden Markets Tour, London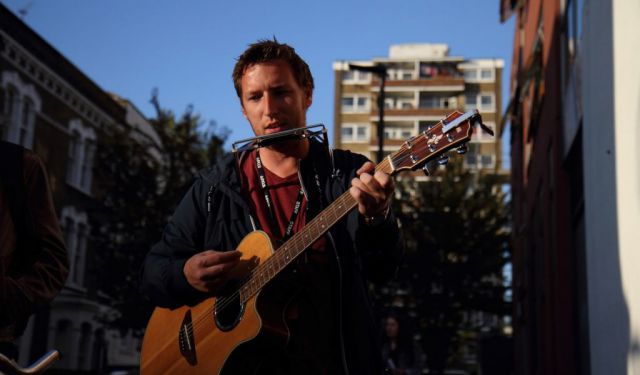 Camden Town is one of London's most popular areas. The Camden Markets and Music Legends Tour is no ordinary walking tour. During this tour you will hear how music icons like Amy Winehouse, Jimi Hendrix, Pink Floyd, The Sex Pistols, The Rolling Stones and many more made Camden Town the world capital of rock n roll. You will also hear some of their best loved songs performed live throughout the tour by our talented musicians. In addition, we will introduce you to Camden's famous street markets, pointing out our favorite stalls and giving you time to look around. Join us now for this unforgettable experience!
Tour Information
Tour Name:
London Camden Markets Tour
Location:
London, England
Duration:
2.0 / Hour(s)
Price:
16 USD / Per person
Season:
Jan, Feb, Mar, Apr, May, Jun, Jul, Aug, Sep, Oct, Nov, Dec
Tour Schedule:
Tue, Thu, Sat at 15:00
Attractions Visited on This Tour:
• Live acoustic music.
• The Stables and Camden Lock Market.
• Time to explore the markets.
• Outrageous stories from Camden's rock n roll history.
• The canal and iconic Camden shopfronts.
• London in the swinging sixties.
• The emergence of punk.
• The rise and fall of Britpop.
• Amy Winehouse memorial statue.
Contact This Guide
Use the form below to arrange booking of this trip directly with the guide. You can also use this form to:
Ask questions
Inquire availability
Receive offers