Delhi Free Walking Tour, Delhi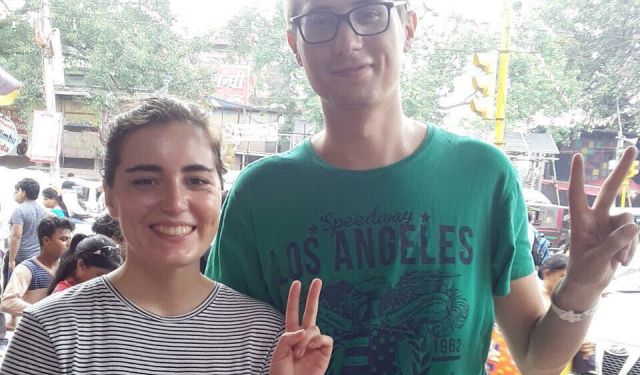 Delhi, India's capital is an outstanding combination of old and modern. On this walking tour you will discover the vibrant history of the city and its heritage. Cities have stories to tell and we are awesome storytellers, we share stories about city's past, culture and present day in an entertaining way, our tours are tracked at head office for our guests' safety. Our local tour guides will not just take you around Delhi's most important sites, but will also share their own secret tips on how to experience Delhi as a local!
Tour Information
Tour Name:
Delhi Free Walking Tour
Location:
Delhi, India
Duration:
1.5 / Hour(s)
Distance:
2.50 Kilometer(s)
Price:
Free
Included:
Fun Activity, Hidden Places, Interesting Stories
Season:
Jan, Feb, Mar, Apr, May, Jun, Jul, Aug, Sep, Oct, Nov, Dec
Tour Schedule:
Mon, Tue, Wed, Thu, Fri, Sat, Sun at 10:00
Mon, Tue, Wed, Thu, Fri, Sat, Sun at 18:00
Attractions Visited on This Tour:
It is a beautiful walk around the vibrant and colorful Old Delhi, the walking tour includes some hidden places as well that you will see and experience only on with Yo Tours.
Contact This Guide
Use the form below to arrange booking of this trip directly with the guide. You can also use this form to:
Ask questions
Inquire availability
Receive offers