Mexico City Free Walking Tour, Mexico City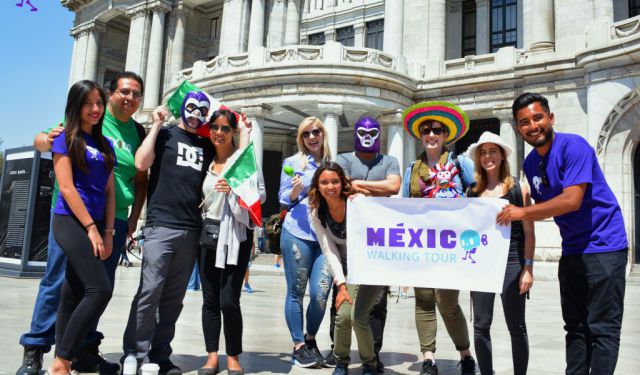 Mexico City is the world's largest city, a great metropolitan place abundant in interesting things to see and discover. During this tour our guides will take you through the heart of Mexico by passing through the ruins el Templo Mayor, the Metropolitan Cathedral, the impressive building of Bellas Artes and more. You will hear about the traditions and culture of this marvelous city and country. This beautiful sense-awakening and cultural discovery will carve forever in your memory!
Tour Information
Tour Name:
Mexico City Free Walking Tour
Location:
Mexico City, Mexico
Duration:
2.0 / Hour(s)
Price:
Free
Season:
Jan, Feb, Mar, Apr, May, Jun, Jul, Aug, Sep, Oct, Nov, Dec
Tour Schedule:
Mon, Tue, Wed, Thu, Fri at 10:00
Attractions Visited on This Tour:
Metropolitan Cathedral.
Templo Mayor.
Museo del Sitio.
Casa de Azulejos.
Bellas Artes.
Contact This Guide
Use the form below to arrange booking of this trip directly with the guide. You can also use this form to:
Ask questions
Inquire availability
Receive offers