Madrid Walking Tour + Panoramic Bus Tour, Madrid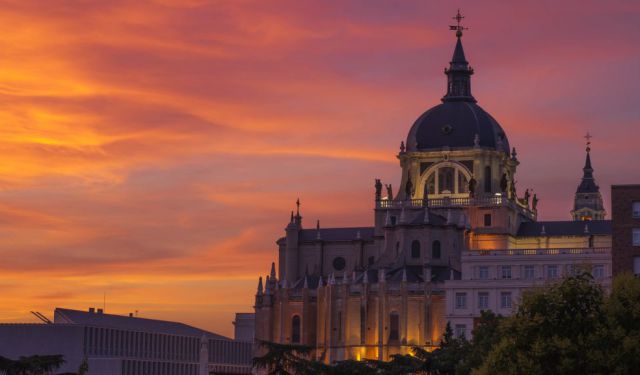 Madrid, the capital of Spain, is a wonderful city with unique architecture and lovely places. This amazing tour starts at the Plaza Mayor and continues through the old village. You will travel back in time with us through more than 1.200 years, admiring and learning about iconic places such as the the oldest restaurant in the world, Plaza de la Villa, islamic ruins from the IX Century, the Almudena Cathedral and much more. After 2 hours of walking tour, we'll give you free tickets for the PANORAMIC BUS that goes around the city!
Tour Information
Tour Name:
Madrid Walking Tour + Panoramic Bus Tour
Location:
Madrid, Spain
Duration:
4.0 / Hour(s)
Distance:
4.00 Kilometer(s)
Price:
Free
Included:
Panoramic Bus ticket
Season:
Jan, Feb, Mar, Apr, May, Jun, Jul, Aug, Sep, Oct, Nov, Dec
Tour Schedule:
Mon, Tue, Wed, Thu, Fri, Sat, Sun at 11:00
Attractions Visited on This Tour:
Plaza Mayor.
Botin Restaurant.
San Miguel Market.
La Villa Square.
Cruz Verde Square.
Segovia Viaduct.
Islamic Ruins.
Saint Nicolas Church.
Ramales Square.
Orient Square.
Almudena Cathedral.
Royal Palace.
Orient Square.
Isabell II Square.
Our Lady of the Visitation Monastery.
Contact This Guide
Use the form below to arrange booking of this trip directly with the guide. You can also use this form to:
Ask questions
Inquire availability
Receive offers