Boston Back Bay (Photo Tour), Boston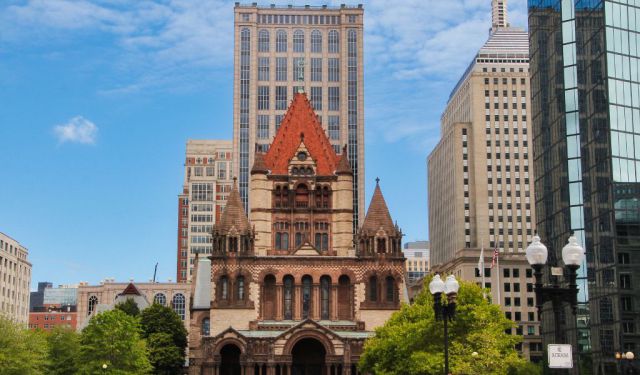 Back Bay is home to Boston's main architectural sights in Copley Square and limitless photo opportunities. During this tour you will capture creative pictures of the Boston Public Library, Trinity Church, the former John Hancock Tower, statues and the elegance details of Back Bay's French-inspired 19th-century brownstones. Fascinating historical commentary of the iconic landmarks is also provided throughout the tour. On this tour, you will learn how to:see creatively, compose images from unique perspectives, improve your photography skills using various camera functions and gain technical experience at your own pace.
Tour Information
Tour Name:
Boston Back Bay (Photo Tour)
Location:
Boston, USA
Duration:
1.5 / Hour(s)
Price:
40 USD / Per person
Price Notes:
Adult - $40. Youth (10-17) - $20.
Included:
The PhotoWalks Guide to Successful Photography is included in the price. This e-booklet provides valuable information on maximizing your photography skills and user-friendly explanations of camera functions.
All ages and skill levels are welcome.
Season:
Jan, Feb, Mar, Apr, May, Jun, Jul, Aug, Sep, Oct, Nov, Dec
Tour Schedule:
Sun at 10:00

Contact This Guide
Use the form below to arrange booking of this trip directly with the guide. You can also use this form to:
Ask questions
Inquire availability
Receive offers