Boston Beacon Hill (Photo Tour), Boston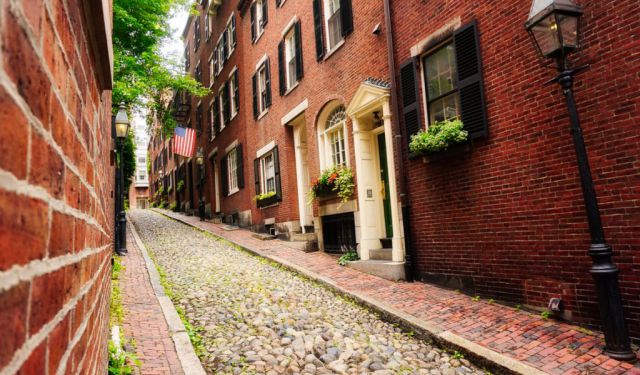 Explore Boston from a different angle on a photo tour. You will walk along Beacon Hill's picturesque, narrow streets and immerse into a 19th-century English-inspired neighborhood rich in history and charm. You will learn how to capture amazing pictures of: Beacon Hill's architectural details, antique gas lamps lining the brick sidewalks, colorful flowers spilling out of the window boxes, beautiful doors, door knockers, the most photographed street in Boston and other surprises hidden in unexpected places. Fascinating commentary on Beacon Hill's historical sites along the itinerary is also provided throughout the tour. On this tour, you will learn how to:see creatively, compose images from unique perspectives, improve your photography skills using various camera functions and gain technical experience at your own pace.
Tour Information
Tour Name:
Boston Beacon Hill (Photo Tour)
Location:
Boston, USA
Duration:
1.5 / Hour(s)
Price:
40 USD / Per person
Price Notes:
Adult - $40. Youth (10-17) - $20.
Season:
Jan, Feb, Mar, Apr, May, Jun, Jul, Aug, Sep, Oct, Nov, Dec
Tour Schedule:
Sat at 10:00
Tue at 10:15

Contact This Guide
Use the form below to arrange booking of this trip directly with the guide. You can also use this form to:
Ask questions
Inquire availability
Receive offers