Prague Free Walking Tour (Old Town), Prague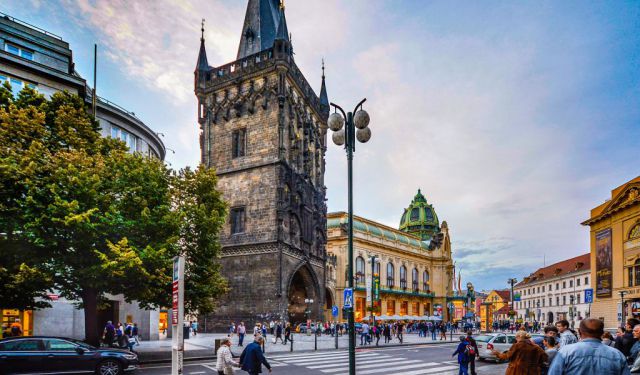 Prague is the colorful and astonishing capital of Czech Republic. The tour will begin with a relaxing walk through the narrow and picturesque streets of the historical center of Prague. You will have the opportunity to enjoy the unique diversity of architectural styles from Gothic to Art Nouveau. You will also see some of the most interesting sites and get to know fascinating facts of the 1000-year old capital of Bohemia! The tour will end at Křižovnické náměstí by the entrance to the Charles Bridge from which you can continue the tour on your own towards Malá Strana or Prague Castle.
Tour Information
Tour Name:
Prague Free Walking Tour (Old Town)
Location:
Prague, Czech Republic
Duration:
2.5 / Hour(s)
Price:
Free
Season:
Jan, Feb, Mar, Apr, May, Jun, Jul, Aug, Sep, Oct, Nov, Dec
Tour Schedule:
Mon, Thu, Fri, Sat, Sun at 10:00
Attractions Visited on This Tour:
Republic Square.
Cubist House of the Black Madonna.
Mala Stupartska.
Basilica of St James.
Ungelt.
Renaissance Ungelt Yard.
Tyn Church.
Old Town Square.
Jewish Quarter.
Clementinum.
Charles Bridge.
Contact This Guide
Use the form below to arrange booking of this trip directly with the guide. You can also use this form to:
Ask questions
Inquire availability
Receive offers