Rome Free Walking Tour, Rome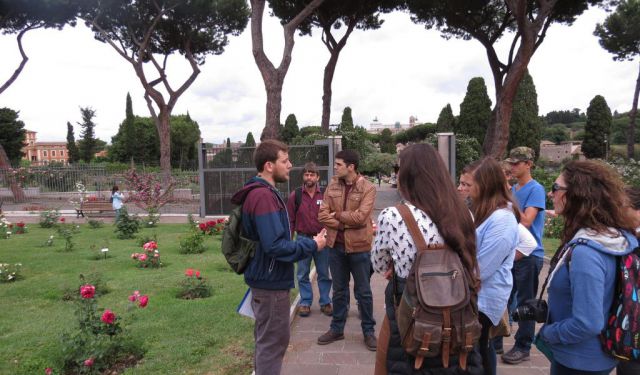 Rome, the capital of Italy is an exquisite combination of ancient and modern. The tour starts from the ancient Chariot race stadium; we will visit the Aventine hill with its early-Christian churches, gardens, views and its unknown "city within a city". After that we will explore the cattle market and learn about the early Romans and how they evolved from a village to the biggest city the world has known. We will make everything possible for you to experience Rome as only a local would do. In around three hours, thanks to our expert local guides, you will learn amazing facts about the history, the people and everything that made Rome so great.
Tour Information
Tour Name:
Rome Free Walking Tour
Location:
Rome, Italy
Duration:
3.0 / Hour(s)
Distance:
4.00 Kilometer(s)
Price:
Free
Season:
Jan, Feb, Mar, Apr, May, Jun, Jul, Aug, Sep, Oct, Nov, Dec
Tour Schedule:
Wed, Sat at 10:00
Attractions Visited on This Tour:
Circus Maximus, Roses Garden, Palace of the Knights of Malta with the famous "kay hole", Basilica of Santa Sabina, Orange Tree Garden, Forum Boarium, Santa Maria in Cosmedin and the Mouth of Truth, Temples of Hercules and Portunus, Theatre of Marcellus, Octavia's Portico, Jewish Ghetto, Turtle's Fountain, Mattei Palace.
Contact This Guide
Use the form below to arrange booking of this trip directly with the guide. You can also use this form to:
Ask questions
Inquire availability
Receive offers