Rome Tour (Rome open city by Rossellini), Rome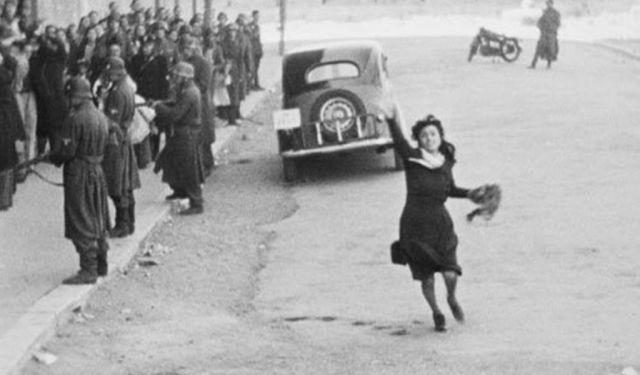 There was still the Second world war when in January 1945, in a ragged and hungry Rome, Roberto Rossellini started the shooting of "Rome open city", with little money and a few means. Nobody knew that it would become a masterpiece and that many of its protagonists would become stars of the world cinema: Federico Fellini (4 Oscar and 12 Nominations), Anna Magnani (1 Oscar, 1Golden Globe), Sergio Amidei (4 nominations for the best original screenplay), Carlo di Palma (director of photography of Antonioni and Woody Allen). Based on real events which took place in Rome during the Nazi occupation, the film launched the international reputation of Roberto Rossellini, and came to be seen as the founding work of Italian neorealism.

You'll walk through the same streets of Rome where the new world cinema was born because, as the actor and director Otto Preminger said: "The history of cinema is divided in two eras, before and after Rome open city".
Tour Information
Tour Name:
Rome Tour (Rome open city by Rossellini)
Location:
Rome, Italy
Duration:
3.0 / Hour(s)
Price:
25 EUR / Per person
Price Notes:
More than 2 persons 20 Euro each.
Included:
In each place will be shown vintage photographs and give information and tell anecdotes in Italian or English or Spanish
Not Included:
The walks are held on foot and using public transportation. The costs for bus, metro and museums are at the expense of the participants.
Season:
Jan, Feb, Mar, Apr, May, Jun, Jul, Aug, Sep, Oct, Nov, Dec
Attractions Visited on This Tour:
Via Veneto; the hotels places of German occupation; Rossellini's house; Via Rasella; the stage of the film; the cinema of the first screening; the production office; Amidei's house; the place of the first scene of the film; the Fellini's 'Funny Face Shop'; the street of the death of Sora Pina (Anna Magnani); the Church Parish of Don Pietro (Aldo Fabrizi), Historical Museum of the Liberation of Rome (closed on August).
Contact This Guide
Use the form below to arrange booking of this trip directly with the guide. You can also use this form to:
Ask questions
Inquire availability
Receive offers