Marrakech Historical and Cultural Tour (Half day), Marrakech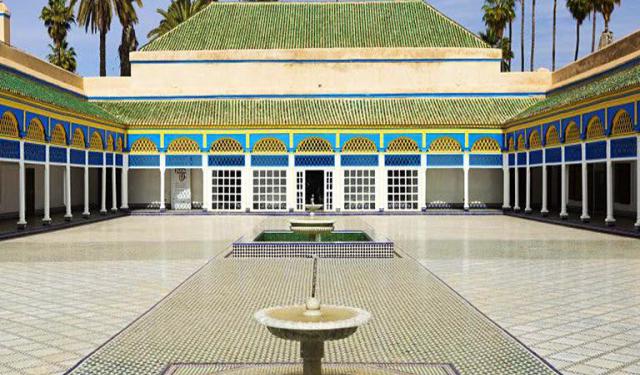 On this tour you will discover the hidden cultural sides of Marrakech: including historical quarters of the city. The tour starts with the heart of the Medina. Here you will visit the Koutoubia Mosque of Marrakesh, the largest mosque in Marrakech with a stunning 70 meters high minaret.

Next you will visit the Saadian Tombs, sealed up for centuries until they were rediscovered in 1917. The tombs date back to the time of the sultan Ahmad al-Mansur. There are two main mausoleums within the enclosure, consisting of 66 tombs while 100 more are laid outside in the gardens. There you will notice the wonderful Hispano-Moorish architecture that surrounds the burial ground of the royal family, and visit the 19th century Bahia Palace, surrounded by beautifully-manicured gardens filled with sweet-smelling flowers and fruit trees. The aristocratic palace has beautifully painted residential rooms and a lush Moorish style garden in the courtyard.

The tour continues with visiting the colorful souks with their tinsmiths, dyers, herbalists stalls and workshops; ending at Djemaa El Fna square, where hundreds of locals meet every day to enjoy the storytellers, musicians, snake charmers, acrobats, jugglers and performers of each and every sort.
Tour Information
Tour Name:
Marrakech Historical and Cultural Tour (Half day)
Location:
Marrakech, Morocco
Duration:
3.0 / Hour(s)
Price:
20 USD / Per person
Included:
Local guide.
Professional guide.
Private tour.
Walking tour.
Season:
Jan, Feb, Mar, Apr, May, Jun, Jul, Aug, Sep, Oct, Nov, Dec
Tour Schedule:
Mon, Tue, Wed, Thu, Fri, Sat, Sun at 10:00
Mon, Tue, Wed, Thu, Fri, Sat, Sun at 14:00

Contact This Guide
Use the form below to arrange booking of this trip directly with the guide. You can also use this form to:
Ask questions
Inquire availability
Receive offers