Prague Tour (Communism and Nuclear Bunker Tour), Prague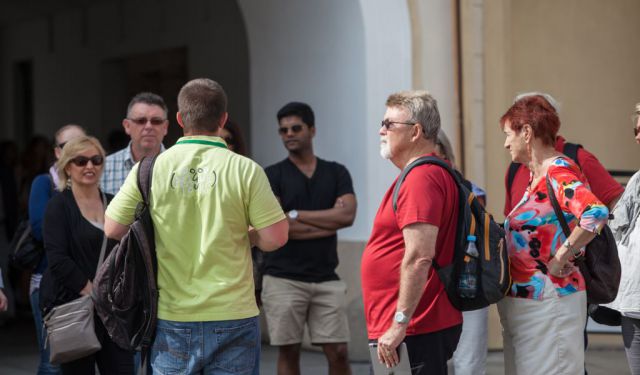 The 20th century is tied to the wave of Red Terror, which did not miss Czechoslovakia. After the Second World War, the communists easily took power in the country and established a tough rule of law that, in the 1950s, took the lives of thousands of people. The 1960s were freer, but the end of the decade saw the Warsaw Pact invasion of Czechoslovakia, which brought tanks and foreign soldiers streaming through the streets of Prague. During the tour you will hear about the self-immolation of Jan Palach and Jan Zajíc, the following period of Normalization, the fear that permeated the era, and the heroism throughout. You will also get the possibility to visit the nuclear bunker once used by the officers of the Warsaw Pact.
Tour Information
Tour Name:
Prague Tour (Communism and Nuclear Bunker Tour)
Location:
Prague, Czech Republic
Duration:
3.0 / Hour(s)
Price:
22 EUR / Per person
Included:
Entrance to Nuclear Bunker.
Season:
Jan, Feb, Mar, Apr, May, Jun, Jul, Aug, Sep, Oct, Nov, Dec
Tour Schedule:
Mon, Wed, Fri, Sat at 10:00
Attractions Visited on This Tour:
Political Prisoners Street, Communist Party Headquarters, Prague Uprising Memorial, Gestapo Headquarters, Federal Parliament, Radio Free Europe, National Museum, Jan Palach Memorial, St. Wenceslas Statue, Wenceslas Square, Jan Zajíc Memorial, Lucerna, Franciscan Garden, Národní třída Memorial.
Contact This Guide
Use the form below to arrange booking of this trip directly with the guide. You can also use this form to:
Ask questions
Inquire availability
Receive offers