Prague Tour (New Town), Prague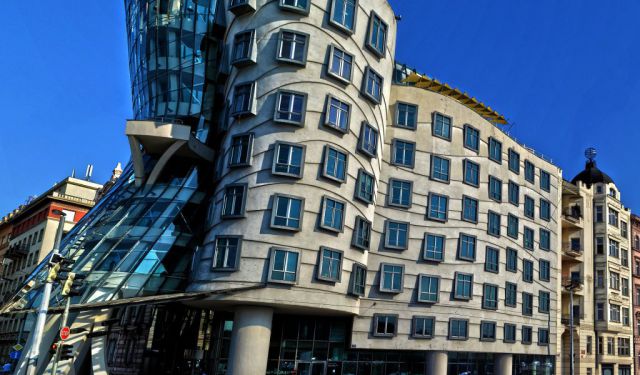 Prague, the capital and largest city of Czech Republic, is a beautiful city with historical monuments of great importance. The tour starts by the "Horse" monument at Wenceslas Square. You will learn more about this fascinating place and dramatic events which happened there in the 20th century. You will have a relaxing walk surrounded by pearls of such architectural styles as Neo-Renaissance, Art-Nouveau or Socialist Realism. Then we will pass through a hidden Baroque garden and little known passages, where you will be amazed by the controversial modern art and unusual technical landmarks. You will also have the chance to admire some of the most amazing examples of Czech cubism, unique in the entire world, and move on to the biggest square in the Czech Republic to explore the medieval New Town Hall with its terrifying history. Next is the riverside of Vltava, where you will discover the fabulous Dancing House and get to know the brilliant ideas behind it. The tour ends at Jiráskovo náměstí - 3 minutes on foot from the yellow metro station Karlovo náměstí and around 10 minutes from the Charles Bridge.
Tour Information
Tour Name:
Prague Tour (New Town)
Location:
Prague, Czech Republic
Duration:
2.5 / Hour(s)
Price:
64 EUR / Per person
Season:
Jan, Feb, Mar, Apr, May, Jun, Jul, Aug, Sep, Oct, Nov, Dec
Attractions Visited on This Tour:
Wenceslas Square.
The Church of Our Lady of the Snow and the Franciscan Garden.
Lucerna Palace, Diamond House, New Town Hall and Dancing House.
Charles Square.
Contact This Guide
Use the form below to arrange booking of this trip directly with the guide. You can also use this form to:
Ask questions
Inquire availability
Receive offers