Prague Tour (Old Town), Prague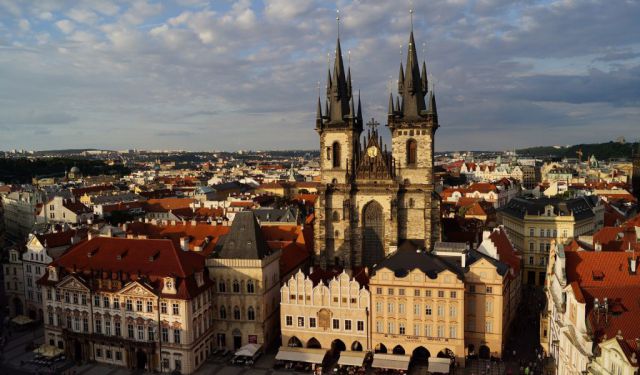 Prague's Old Town is a historical place of great significance and has been witness to many events. The tour begins with a relaxing walk through the narrow and picturesque streets of the historical center of Prague, where you will enjoy the unique diversity of architectural styles from Gothic to Art Nouveau. You will also have the chance to see here some of the most interesting sites and get to know fascinating facts about the 1000-year old capital of Bohemia. The guide will tell you fascinating stories about the universal vices of mankind denounced through numerous local legends. You will admire places where love met with cruelty, crime with punishment and justice reached those who felt immune to it. You will find out how good deeds and genius can bring you trouble and get tips on hidden places and treasures still to be found in the divine city of Prague!
Tour Information
Tour Name:
Prague Tour (Old Town)
Location:
Prague, Czech Republic
Duration:
2.5 / Hour(s)
Price:
64 EUR / Per person
Season:
Jan, Feb, Mar, Apr, May, Jun, Jul, Aug, Sep, Oct, Nov, Dec
Attractions Visited on This Tour:
Republic Square.
Celetna - Cubist House of the Black Madonna.
Mala Stupartska - Basilica of St James.
Ungelt - Renaissance Ungelt Yard.
Church of Our Lady Before Tyn.
Old Town Square.
Jewish Quarter.
Clementinum.
Charles Bridge.
Contact This Guide
Use the form below to arrange booking of this trip directly with the guide. You can also use this form to:
Ask questions
Inquire availability
Receive offers