Prague Tour (Žižkov), Prague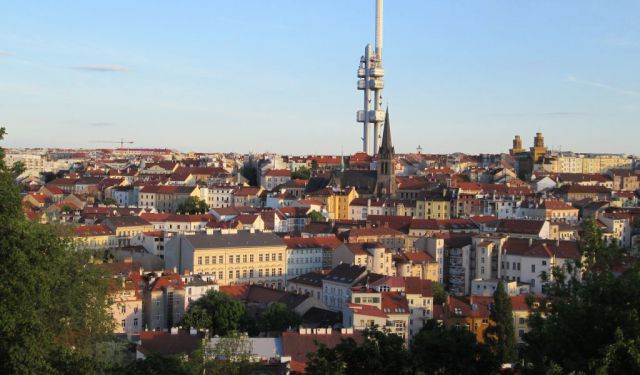 Žižkov is a district of Prague, well-known as the underground of Prague. The tour begins at the entrance of the Church of the Most Sacred Heart of Our Lord, a fascinating example of the 20th century architecture. Then we will continue to the giant Žižkov TV tower, where you will be amazed by one of the most controversial projects of the communist Prague. Next we will go downhill to admire the biggest historical cemetery in town and go up again to explore Parukařka, one of the most picturesque local parks with a breathtaking view. We will also climb Vitkov - the main hill of Žižkov and a reminder of Prague's totalitarian past. On our way up we will pass by little-known gardens, hidden churches, underground bars and intriguing works of modern art. The tour concludes with an unusual underground passage, which will take us to the metro station Křižíkova, two stations away from the Old Town.
Tour Information
Tour Name:
Prague Tour (Žižkov)
Location:
Prague, Czech Republic
Duration:
2.5 / Hour(s)
Price:
64 EUR / Per person
Season:
Jan, Feb, Mar, Apr, May, Jun, Jul, Aug, Sep, Oct, Nov, Dec
Attractions Visited on This Tour:
J. z Poděbrad Square.
Mahlerovy Sady.
Škroupa Square.
Olšanské Square.
Holy Cross Hill.
Havliček Square.
Propop Square.
Vitkov Hill.
Křižíkova Metro Station.
Contact This Guide
Use the form below to arrange booking of this trip directly with the guide. You can also use this form to:
Ask questions
Inquire availability
Receive offers