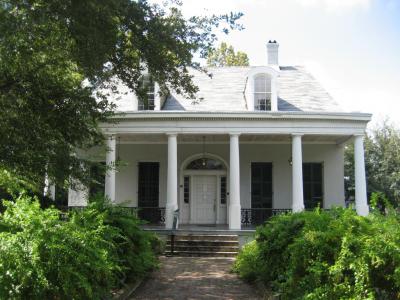 African American Museum, New Orleans
Located in the Tremé community in Tremé Villa, the New Orleans African American Museum presents the life, culture, music, and history of the New Orleans African American community. Tremé is one of the oldest surviving black communities in the United States and it is only fitting that the exhibition hall be located there. The building design reflects West Indies and French-colonial architecture.

The museum was built between 1828 and 1829 by Simon Meilleur and is located on the site of a former plantation. The artwork of established and up-and-coming artists is beautifully displayed throughout the building. The site features three courtyards and a gazebo in the center of the yard that everyone will enjoy when they visit.

Variety is the theme at the museum with the exhibits changing frequently. One of the best exhibits is the Louisiana-Congo: The Betrand Collection that displays an assortment of jewelry, clothing, masks, artifacts, and musical instruments from the Democratic Republic of Congo. The exhibit allows visitors to see some of the parallels between African and African American culture. They are open Thursday through Sunday from 11 am to 4 pm and by special appointment on days they are closed. It is strongly recommended to take the bus tour offered by the museum.
African American Museum on Map
Walking Tours in New Orleans, Louisiana