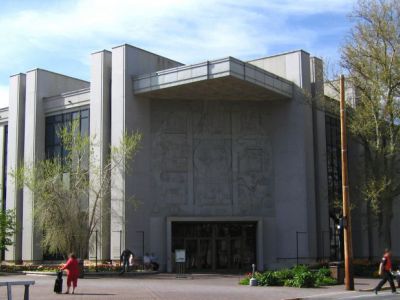 Church History Museum, Salt Lake City
A church that makes a priority of remembering their history are going to have lots of items that are held in reverence. The Church History Museum contains many relics of this past, any of which may hold some specific regard by a given person: a chisel that helped shape the stone of the Temple, for instance; the printing press that produced the first edition of the Book of Mormon in 1830, or a chair that carpenter Brigham Young built before joining the LDS Church in 1832.

On the first floor, exhibits cover in detail the founders' lives and visions, the persecutions and the eventual settlement in Utah. Docents greet visitors in different areas and offer short insights on a topic while respecting the decision to engage or wander on one's own. The 2nd floor explores the lives of past prophets through personal artifacts and multi-media displays, while a new exhibit titled "Temples Dot the Earth", though specially designed for children, is informative for all ages.

There are also several halls of religious artwork and, before leaving the museum, don't forget to stop at the lovely gift shop for beautiful Salt Lake Temple ornaments, greeting cards by Utah artists, and many more quality items.

Why You Should Visit:
Incredibly well done with loads of interactive features, this museum offers excellent insights into pioneer history and the LDS Church.
Church History Museum on Map
Walking Tours in Salt Lake City, Utah