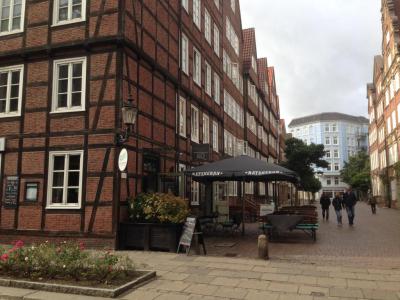 Composers Quarter, Hamburg
The Composers Quarter features six museums dedicated to composers. Hamburg has always celebrated its musical traditions and history and has been home to several influential composers, such as Johanne Brahms.

Today, visitors can immerse themselves in the lives and works of six local composers. These museums are located in restored buildings. The museums include the Brahms Museum, the Telemann Museum, the Carl Phillip Emanuel Bach Museum, the Johann Adolph Hasse Museum, the Gustav Mahler Museum, and the Fanny & Felix Mendelssohn Museum.

The Brahms Museum is dedicated to the well-known and influential composer Johannes Brahms. The museum is housed in a restored 1751 merchant's house. The house where Brahms was born was located nearby but destroyed during World War II.

Brahms lived in Hamburg until he moved to Vienna at the age of 29. The museum focuses on Brahms' life in Hamburg. Visitors will find Brahms' 1851 square piano, along with photographs, programs, artifacts, and sculptures.

The Telemann Museum is dedicated to composer Georg Phillip Telemann and is located in Telemann's former home. Exhibits focus on Telemann's work, personality, and love for his botanic garden.

Carl Phillip Emanuel Bach was one of Johann Sebastian Bach's children, and the Carol Phillip Emanuel Bach Museum is dedicated to the younger Bach's memory. The younger Bach succeeded Telemann as the music director of Hamburg's churches. The museum features Bach's compositions.

The Johann Adolph Hasse Museum features textbooks and compositions by opera composer Johan Adolph Hasse. The Gustav Mahler Museum focuses on the work and life of composer Gustav Mahler, an opera conductor and worked in Hamburg during the late 19th century.

The Fanny & Felix Mendelssohn Museum is dedicated to Fanny and Felix Mendelssohn, who were siblings and composers. Fanny composed over 400 songs in her life. The museum focuses on the siblings' lives as Jews living in Germany.
Walking Tours in Hamburg, Germany