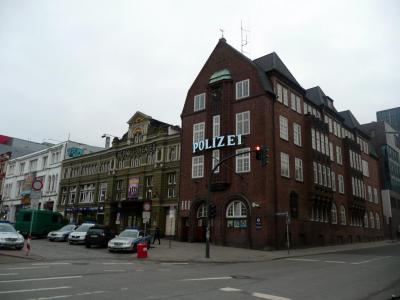 Davidwache (David Watch Police Station), Hamburg
David Watch is Hamburg's most famous police station. The David Watch was first built in 1840 on the corner of Kastanienallee and Davidstrasse, hence the David Watch name. The current building was constructed in 1914 and features attractive ceramic adornments. The police station, with its prominent architecture, has been featured in many TV shows.

The David Watch's precinct is the smallest in Europe. However, its police force is not idle. Around 100 people work at the David Watch station and are responsible for keeping order in the busy Reeperbahn area.

Famous incarcerations include Paul McCartney and Pete Best, who spent a night at the David Watch.
Davidwache (David Watch Police Station) on Map
Walking Tours in Hamburg, Germany