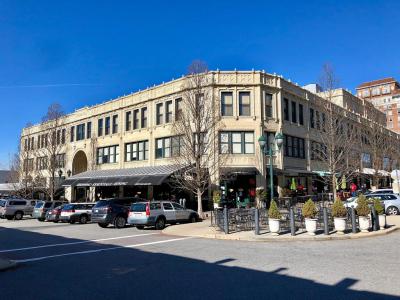 Grove Arcade, Asheville
The Grove Arcade goes by many names. Some refer to it as the Arcade Building or the Asheville Federal Building. Regardless of what it is called, the building is a beautiful and historic piece of architecture that is a worthwhile visit on your tour of the city. The building was designed by architect Charles N. Parker who adapted a Tudor Revival and Late Gothic style.

Construction on the Grove Arcade lasted from 1926 to 1929. It was created with the intent to serve as a base for a skyscraper that was never completed. Over time it served a variety of purposes. It was at one time one of the world's first indoor shopping malls. It was also home to the National Climatic Data Center.

Today, the Grove Arcade has a combination of dining, retail and residential space. Visitors are welcome to tour the portion of the building that is open to the public.
Walking Tours in Asheville, North Carolina