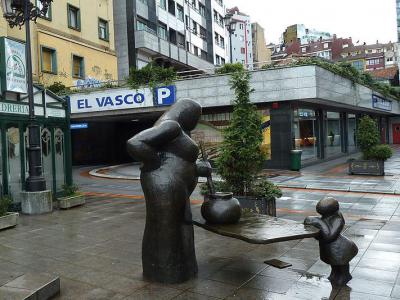 Guisandera (The Stew Pot), Oviedo
Guisandera by María Luisa Sánchez-Ocaña is located on the Boulevar de la Sidra. The sculpture depicts a woman cooking and a little girl who can't take her eyes of the process. It represents a tribute to female labor, as well as to the role women have played throughout history.

The composition was installed in 2000.
Guisandera (The Stew Pot) on Map
Walking Tours in Oviedo, Spain