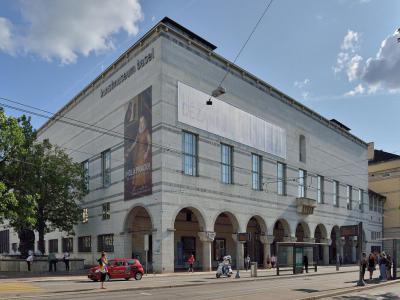 Kunstmuseum Basel (Fine Arts Museum), Basel
(must see)
Basel's Fine Arts Museum is home to the world's oldest public museum. It began when Basel and the University of Basel purchased a collection of Hans Holbein's works in 1661. The collection has been available to the public since 1671.

The collection features artworks from the 15th century to the present. The Fine Arts Museum features the world's most extensive collection of art by the illustrious Holbein family.

Renaissance works include art by Mathias Grunewald, Martn Schonguer, and Hans Baldung. Notable art from the 17th and 18th centuries includes work by Rembrandt and Peter Paul Rubens. Works from the 19th century include valuable paintings by Edouard Manet, Claude Monet, Paul Cezanne, and Paul Gaugin. The museum also houses works by Vincent van Gogh.

20th-century artists include Pablo Picasso, Paul Klee, and Marc Chagall. More contemporary art on display represents Andy Warhol, Francesco Clemente, and Rosemarie Trockel.

In 1939, the Fine Arts Museum acquired numerous artworks created by German-Jewish artists. The Nazi regime considered these works to be degenerate and had planned to destroy them. These artworks are on display in the museum today.
Kunstmuseum Basel (Fine Arts Museum) on Map
Walking Tours in Basel, Switzerland