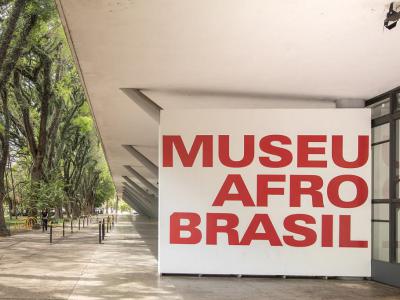 Museu Afro Brasil (Afro-Brazilian Museum), Sao Paulo
Museu Afro-Brasil is a perfect place to enrich one's knowledge of the African-Brazilian community and history. Representing six major themes (Africa, Work and Slavery, Sacred and Profane, Afro-Brazilian Religions, History and Memory, and Art), the collections feature more than 3000 exhibits, which have been gathered over the course of 20 years, and comprise religious artifacts, pieces of art from Africa, books and various written sources on the history of Brazilian slavery. The museum outlines the important contribution made by black Brazilians into the national culture. It forms part of the Manoel da Nóbrega Pavilion, which spreads over an area of 11,000 square meters.

The actual building, housing the museum, was created by Oscar Niemeyer, assisted by a team of architects, and opened in 1953, in time for the celebrations of São Paulo's 400th anniversary. The museum itself was established in 2004. Its collection includes some of the most fascinating statues and a definite must-see for a tourist's eye. One such exhibit is the statue of Zumbi, a former slave, who escaped to become the warrior leader of Quilombo dos Palmares. It stands 2.2 meters high, and was inaugurated on November 20, for the celebration of the "Black Awareness Day" in 2011.

Another notable piece is the Navio Negreiro (the Slave Ship) Room, which is indeed one of the most magnificent exhibits at the museum. The ship commemorates the enslaved Africans who made a journey across the Atlantic to Brazil, against their will. Book lovers definitely must visit the African-Brazilian Library, which is also part of the museum. Its collection includes more than 6000 titles, among which are books, theses, journals and articles about African-Brazilian history.

Why You Should Visit:
Great permanent exhibition (top floor) along with surprising temporary exhibits (on other floors). Interessantissimo and extremely unique, shining a spotlight on some of the art & culture of the native tribes in Africa, situations they have endured and treasured artifacts from many generations.

Tip:
There is no information at all in English so if you don't speak Portuguese it gets a little overwhelming after a while which can detract from the experience. Best visited with a pre-booked guide or you could try using Google translate in the picture mode, or download the app and bring earphones.

Opening Hours:
Tue-Sun: 10am-6pm; free on Saturdays
Except for the following dates: December 24, 25, 31; January 1.
Museu Afro Brasil (Afro-Brazilian Museum) on Map
Walking Tours in Sao Paulo, Brazil