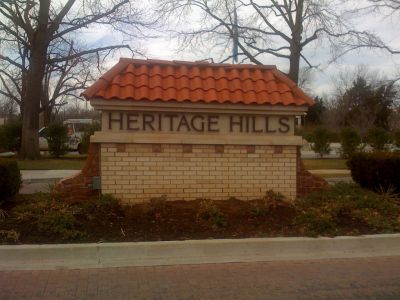 Robert A. Hefner Mansion, Oklahoma City
The Robert A. Hefner Museum dates back to 1917 and was Mr. Hefner's home from 1927 to 1947. This home's style is Greek Revival, designed by Albert F. Stewart. Over time, the building has served as a home to the Oklahoma Historical Association Hall of Fame.

Today, the home is owned by St. Luke's United Methodist Church, where it plays a significant role in the congregation's mission. One of the focal areas inside the house is the chapel, which the family donated. Baptisms, prayer, and meditation take place here regularly.

Visitors will enjoy being able to tour the grounds, which stand out as one of the city's top contemplative spaces. The courtyard is paved with bricks, many of which commemorate the loved ones of church members.

The statue known as the "Christmas Box Angel" that author Richard Paul Evans donated has its home on the museum grounds. Prayer and reflection are favorite activities for people who visit these grounds.
Robert A. Hefner Mansion on Map
Walking Tours in Oklahoma City, Oklahoma