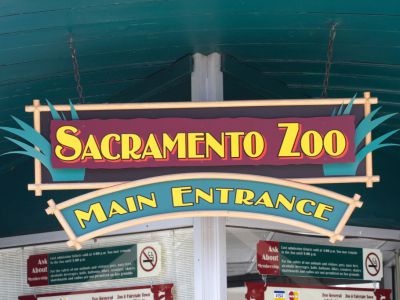 Sacramento Zoo, Sacramento
The Sacramento Zoo is located in William Land Park. It opened on June 2, 1927 with 40 animals. On April 6, 2007, a new exhibit featuring six penguins opened to the public. One day prior to this, Mayor Heather Fargo and other guests appeared, dressed in black and white to greet the new arrivals who were on loan for the "one year bash". As of 2009, the Sacramento Zoo began construction on a new barn and yard for the giraffes at the zoo. The current 40-year-old wooden barn was demolished and replaced with a new state-of-the-art barn made of concrete blocks. The new barn has a breeding facility for a future giraffe breeding program at the zoo, as well as many large stalls for the current herd and for incoming giraffes. The new yard has a lake from which the giraffes may drink, a barrier made of trees and rocks and a pavilion where visitors can get a close up view of the giraffes.
Sight description based on Wikipedia.
Walking Tours in Sacramento, California