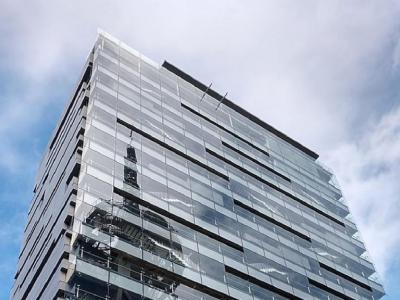 SESC Paulista, Sao Paulo
SESC Paulista is a cultural center in a very modern building. The exterior employs non-reflective glass. It also boasts one of the best views of the famous Paulista Avenue. Visitors that reach the 17th floor are treated to a panoramic view of Paulista and São Paulo. Go at sunset for the most dramatic pictures. The top floor also features a delightful Terrace Café.

The other floors host a variety of exhibitions and spaces. SESC is a private Brazilian institution focusing on health, technology, and art. Visitors will find various shops, a library, and a children's room.

On the ground floor, you'll find modern exhibitions with audio-visual presentations and technologically advanced installations. On the third floor, you'll find a fabulous space for children, with toys, a lunchroom, and restrooms. The sixth floor hosts a gallery and exhibitions.

On the 10th, 11th, and 12th floors, visitors will find gyms, a gymnastics studio, a pilates studio, and space for other sports. The 15th floor hosts an extensive library with comfortable reading areas. You'll find books, magazines, newspapers, and comics. The library also hosts workshops and writer meetings.

On the 16th floor, Comedoria offers lunch, dinner, and snacks.
Walking Tours in Sao Paulo, Brazil