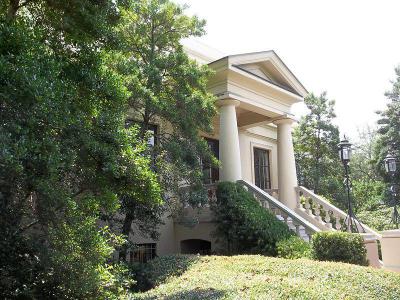 Ships of the Sea Maritime Museum, Savannah
Founded in 1966, the Ships of the Sea Maritime Museum is dedicated to documenting Savannah's maritime heritage. The museum has been located in the William Scarborough mansion since 1994, and is a home to the vast collection of nautical-themed artwork, spread across nine galleries, including carvings, paintings, knotwork and scrimshaw, as well as ship models.

The latter include models of the USS Savannah, the first steamship to cross the Atlantic; the HMS Anne, which carried James Oglethorpe, the founder of Georgia, along with other first settlers of the colony, in 1732; The Wanderer, the last documented ship to bring a cargo of slaves from Africa to the United States, in 1858; and the RMS Titanic, which sank on her maiden voyage in 1912.

In many ways, however, the museum is overshadowed by the magnificent William Scarborough mansion itself, that is currently restored to its original early 19th-century appearance. One of the earliest examples of Greek Revival style in the city, this mansion was built in 1819, designed by the famed English architect, William Jay. The building was commissioned by William Scarborough, president of the Savannah Steamship Company and one of the principal owners of the USS Savannah.

Soon after, it was the focal point of colorful festivities during President James Monroe's visit to the city in 1819 and eventually became a center of Savannah's social life.

The two-story house features Roman-style windows flanking the entrance and a monumental Doric portico with a fanlight overhead. It also boasts the largest gardens in the Savannah Historic District, spread over two acres, featuring mostly the plants native to the area. The gardens also provide venue for the Savannah Music Festival each year.

The museum is open Tuesday through Sunday, from 10am–5pm.
Ships of the Sea Maritime Museum on Map
Walking Tours in Savannah, Georgia