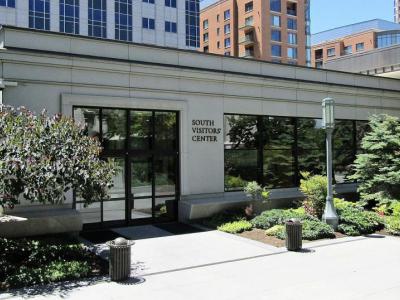 South Visitors' Center, Salt Lake City
An excellent orientation into Mormon philosophies and beliefs, this Visitors' Center has several interactive displays designed to engage children and adults alike. The main focus is on the LDS Temple itself, with an impressive scale model, brief videos explaining the purposes of its various rooms, and a museum exhibit regarding its construction and furnishings. This is most helpful as the Temple is not open to the public; moreover, there's an interesting video series about how other temples throughout the world were built. While you are free to look around by yourself, the sister missionaries who staff the center are friendly, knowledgeable, and ready to answer any questions or guide you in special areas.

Why You Should Visit:
If you are not a member of the Church of Jesus Christ of Latter-day Saints, this center will provide greater context for understanding the temple. A spacious and well-laid out facility, with public restrooms and water fountains available.
South Visitors' Center on Map
Walking Tours in Salt Lake City, Utah