Paris Souvenirs: 19 Distinctively French Products to Bring Home from Paris
You can hardly have enough money and luggage space to get all the takes your fancy in Paris. Luckily, with a little bit of tasteful advice and experience, you can save yourself some time and effort and pick up just about the right amount of things worth taking home. Listed here are some of the hints to the ones anxious to take away a chunk of Paris, sometimes at a bargain price.
---
1. Jewelry, Watches or Perfume from Van Cleef and Arpels
Founded in 1896, the first Van Cleef and Arpel's store in Paris is still around today, at 22 Place Vendôme. Worn by many celebrities and with the easily recognizable four-star clover pendant, the Van Cleef and Arpel perfume makes an unforgettable gift. The company has won many awards and is highly regarded as one of the top in its class for its ability to enhance the beauty of stones and gems. Its perfumes cost around 50 euro. The jewelry starts at around 100 euro and goes up to about 80,000.
Where to find it:
22 Place Vendôme, 75001 Paris, France
Offline reading and travel directions:
You can carry this article in your mobile device to read offline and create a self-guided walk to visit the venues featured herein with the GPSmyCity App (available on
iTunes App Store
or
Google Play Store
).
---
2. Macarons
Macarons are becoming more popular abroad and are one of France's most renowned desserts. The patisserie Laduree's claim to fame is in the invention of the double-decker macaron. In 1930, they invented the currently popular two macaron cookies sandwiched together with a creamy ganache filling. Since its founding in 1862, Laduree has grown to sell over 15,000 of these double-decker macarons daily, thus making Laduree one of the world's elite macaron stores. A box of 8 macarons costs around 15 Euros and each macaron individually costs around 1.7 euros. The wrapping is beautiful and this is a great gift to bring home. Note: this is only recommended if you intend to present the macarons within 2 days of buying them. Among the most popular flavors are Vanilla, Rose, Citron (lemon), and Salted Caramel. There are 4 locations in Paris but the largest store is at 75 Avenue des Champs-Elysées. Metro: George V.
Where to find it:
Champs Elysees, at 75 Avenue des Champs-Elysées, 75008 Paris, France. Metro: George V.
Offline reading and travel directions:
You can carry this article in your mobile device to read offline and create a self-guided walk to visit the venues featured herein with the GPSmyCity App (available on
iTunes App Store
or
Google Play Store
).
---
3. Sel de Geurande
These hand picked sea salts from the coasts of Brittany in Western France are heralded from around the world. Although they can be found in specialty stores abroad, you will find the best prices in France for this gourmet salt. The Sel Gros (coarse salt) and the Feur de Sel (the top layer-finer salt) can be bought at grocery stores, at Galleries Layfayette in their gourmet food section, on the weekend street market at the Bastille metro stop, and at many gourmet food stores around the city. There are many different types of containers this salt comes in, from little pots to bags to bottles. Expect to pay around 5-10 Euros for a small bag of salt and impress your foodie friends/relatives with this gift. Galleries Layfayette is located at 40 Boulevard Haussmann, 75009 Paris, France. Metro: Chaussee d'Antin-La Fayette, Opera.
---
4. Mustard (Dijon)
Mustard may not be the first thing you thought of as a take home souvenir when you purchased your plane ticket to Paris, but it is not a bad idea if you enjoy Maille mustards or high grade mustards. There are a variety of flavors in gift sets, which makes it feel more like a gift than just handing a bottle of mustard to someone. These sets of five have classic flavors mixed with exotic, each unique with savory flavors. Mustards are great for salad dressings, fried foods, sandwiches and marinades. You can expect to pay about 1/4 of the amount that these mustards go for in the US by buying it in France. The featured gift set costs about 15 euros. A great place to buy it as a set is Galleries Layfayette in the gourmet food section. 40 Boulevard Haussmann, 75009 Paris, France. Metro: Chaussee d'Antin-La Fayette, Opera.
---
5. Fois Gras
If you like the taste of duck liver, or think that someone you care about does, then be sure to pick up some Fois Gras to take home as a gift. As one of the French gourmet inventions, Fois Gras is not for the faint of heart, but there are many who adore the flavor. Fois gras can be spread on bread, crackers, or eaten as a side to a meal. You can find a set of canned fois gras at Galleries Layfayette in the food section. You can also pick up less decorated cans of fois gras at grocery stores throughout Paris. If you are planning on attending an event with wine and cheese, this would be a great addition to the party. Plan to spend around 10-20 euros.
Where to find it:
40 Boulevard Haussmann, 75009 Paris, France Metro: Chaussee d'Antin-La Fayette, Opera.
Offline reading and travel directions:
You can carry this article in your mobile device to read offline and create a self-guided walk to visit the venues featured herein with the GPSmyCity App (available on
iTunes App Store
or
Google Play Store
).
---
6. Cheese
Luckily, a lot of cheese is kept at room temperature and mold can be a good thing for certain types. If you want cheese as your souvenir, try to buy it right before you get on the plane and wrap it well to store in your checked bags. You may want to check with the customs as many cheeses are not pasteurized and may be illegal to bring in to certain countries. Plan to spend anywhere from 2 to 40 euros depending on the type and the amount of cheese bought. The #1. cheese suggestion is Comté (also called Gruyère de Comté) made from unpasteurized cow milk in eastern France. It has a strong and slightly sweet flavor and is a relatively harder cheese. Comté has the highest production figures of all French cheeses. #2. Brie, generally a cheese made of cow milk, either whole or semi-skimmed. Brie is usually purchased either in a full wheel or as a wheel segment. It is soft with a mild flavor. #3. Camembert is in the same family as Brie although from Normandy instead of the Champagne region. Camembert is fully covered by rind and has less fat than Brie. The flavors are similar but Camembert is a little stronger. And, finally, #4. Chèvre cheese. This cheese is made from goat milk. It has a stronger and more tart flavor to it and a medium-soft texture.
---
7. Chocolate
Good chocolate is almost a fail-proof gift idea and Paris makes it very easy to find. With world-renowned chocolatiers, like Pierre Herme, Paul Hevin, and Pierre Marcolini, you will easily be able to find high-quality chocolate without even searching for it. Plan to spend from 10-20 Euros on average for a chocolate souvenir or present. Paul Hevin chocolate gift set is definitely well worth the try. There is a store at 231 Rue Saint-Honoré, from which you can walk away with an inexpensive salted caramel chocolate bar that melts in your mouth for just 3.90 euro or buy a whole gift box. One popular box, called the Tri-box No.1, includes assorted chocolates, one jar of jam (240g), and 14 pieces of caramel for around 60 Euros.
---
8. White Cafe-Esque Dishes at La Vaissellerie
Shopping at La Vaissellerie is an economical way to bring home your Parisian cafe experience. Full of knick-knacks and kitchen accessories, this eclectic store has many very reasonably priced white dishes. When you first walk in, you may think it's a bit crowded and random, but upon a closer inspection you will discover not only the dishes but also a small selection of la croquette pots and dishes, kitchen utensils, cup holders, salt and pepper shakers. Expect to spend about 2 Euros per white dish. The people working at the store have good English and are ready to gift-wrap for you. It is in three locations in Paris proper, but here is one address: 85 Rue Rennes, 75006 Paris, France. Metro: Saint Suplice, Rennes.
---
9. Wine
France is almost always the largest wine producer in the world (with the exception of one or two years when it came second to Spain). With over 56 varieties of grapes, wines are a cultural pillar for France and a great souvenir to bring home. You can buy a variety of wines from grocery stores, for example, the cost effective Chateau la Vaisinerre's red wine from 2009, winner of the silver medal Paris 2011 awards, for around 15 Euros a bottle. If you want something more special, go to a specialty shop, such as the contemporary Lovin' wine store in Marais at 40 rue Saint-Honoré, 1st arr. Métro: Louvre-Rivoli or Les Halles; closed Sunday and Monday. This knowledgeable cellar holds very classic, as well as fine wines. The Chablis wines by Jean-Marc Brocard, a wine specialist who is a partner of the shop; the Languedoc labels La Tour Boisée and Le Domaine des Schistes; the Loire Valley's La Taille aux Loups; Montirius, grown in the Rhône region; and a selection of awesome Bordeaux wines (Cheval Blanc, Haut-Brion, Cos d'Estournel). If you have a taste for wine, you'll find something that suits you in this store most definitely.
---
10. Stuffed Animals
Built in 1860, the Passage des Princes is very much similar to any other visually interesting and historically rich passage in Paris, except for one thing - all the shops here sell toys. Another remarkable thing about it is that it looks freshly built, creating a sensation that you're in Disneyland or something, and the reason for that being that, indeed, the passage was destroyed and built anew in 1985 in exactly the same form, using many of the original elements, as part of a real estate scheme. Funny enough though, the original arcade - back in the 19th century - was also created the same way, through demolition, as part of another real estate scheme meant to improve pedestrian connectivity with Rue Richelieu, which was then one of the busiest and most elegant streets in Paris. To make it possible, the Hà´tel des Princes et de l'Europe palace had to be brought down. The passage was first named the Passage Mirès after the bank of Jules Mirès which subsidized the construction and, ironically, went bust shortly after the project was finished.
Where to find it:
Passage des Princes
5 boulevard des Italiens/ 97 rue de Richelieu
75002 Paris
France
---
11. Soap from Marseille (Savon de Marseille)
Savon de Marseille has been around for around 600 years, the first recorded soap maker worked in the year 1370. Savon de Marseille soaps are almost all made with natural oils, most commonly olive oil, and many are still made by hand. These soaps are great for dry skin and have some amazing natural scents. It's 3.50 Euros a bar of soap or 10 for 25 Euros. Bring some of this soap home as gifts and your family and friends will love it. These are also great to have on hand for those people whom you didn't think of, as you were buying souvenirs, but are happy to give something to.
Where to find it:
17 Rue Verrerie, 75004 Paris, France. Metro: Hotel de Ville or St. Paul.
---
12. Chanel No. 5
Often considered the world's most famous perfume, The French government reports that a bottle of Chanel No. 5 is sold every thirty seconds. Coco Chanel had a strong affinity to the number five and felt it was very lucky. This is the first perfume that she ever sold. The perfume has a great smell with a delicate balance between musky, flowery, and fresh. You can find the Chanel No. 5 Perfume at Sephora at 70 Avenue des Champs Elysées, or go directly to a Chanel store at 38 Rue du Faubourg Saint Honore. Expect to pay around 40-70 Euros for a bottle. Metro: George V for Sephora and Concord for the Chanel store.
---
13. Asterix Comic Books (Bandes Dessines)
Arguably the most famous cartoon authors and illustrators in French history, René Goscinny and Albert Uderzo's brilliant Adventures of Asterix series of 34 books have been popular since 1959 when they were first published. The Astrix series is one of the most popular Franco-Belgian comics in the world and has been translated into over 100 languages. Most comic book stores are located in the Saint Germain/Latin Quarter downtown. Check out the Gilbert Jeune Geography, politic, voyages, tourism store first. The second floor has a comic book section. Then, check out one of the two Aaapoum bapoum stores at 14 Rue Serpente, 75006 Paris. This store is solely dedicated to comic books and carries some first editions. Price range: 3-100 Euros. Metro: Saint Michel.
---
14. Nail Polish at a Pharmacy
Parisian pharmacies carry a lot of high-end beauty products, from Chanel and Lancome to the La Prairie labels. A great gift for a teenage girl would be to ask the clerk what the best colors this season are and buy an Yves Saint Laurent or Chanel nail polish. Pharmacies are on almost every street corner in Paris, so don't go out of your way searching for them, they are unavoidable. Expect to spend around 7-20 Euros.
---
15. Fagonard Perfumes
Fagonard perfumerie not only has multiple stores in Paris, but the original shop has a free museum showing how the perfume is made. Soaps, mini scents, and solid perfumes are some of the things this store is most famous for. A gift box of 10 of their most popular perfumes costs 21 Euros. The price range for other gifts is around 20-60 Euros. There are overall 8 locations in Paris, but the museum and store are at 9 Rue Scribe, 75009 Paris. Metro: Opera.
---
16. Lancôme Cosmetics
Lancôme Cosmetics: L'Oreal is the world's largest cosmetics company. The company began in 1909 with hair dye and three chemists, and now has over 2,000 chemists on staff producing over 500 brands. One of the most high-end brands in the L'Oreal conglomerate is Lancôme. Founded in 1935 by Armand Petitjean in France, Petitjean's motive was simple: to create a beauty brand that would deliver French elegance around the world. Over 75 years later, the brand is still going strong. Consider stopping by the store at 29 Rue Fbg St Honoré. Metro: Concord. There is a gift box of six eye shadows and 3 lipsticks in a case that can be yours for around 30 Euros.
---
17. Longchamp Bags
Jean Cassegrain founded Longchamp in 1948 as a leather goods travel accessory store. In 1993, Longchamp introduced its "Le Pliage" line, a collection of foldable travel bags made of vinyl and leather trim like the one in the photo. This line's popularity has allowed the Longchamp brand to enter many international markets. Longchamp has some great variety and is usually crowded with shoppers eager to own one of the brand's bags. These popular handbags range in price from 60-200 Euros.
Where to find it:
1 Rue du Chevalier de Saint-Georges, 75008 Paris, France. Metro: Concord
---
18. Scarves
Scarves are very popular in Paris. Silk scarves, knock off designer ties, and pashminas can be found at good prices. The key is to shop off the street. From 5-12 Euros you can bring home something that looks much more expensive. A tip is to go into a shopping area, like Galleries Lafayette, to get a good feel of what is in style and then buy a similar look from the sidewalk vendors outside. This photo shows the scarves bought from one such vendor right outside the Galleries Layfayette at 40 Boulevard Haussmann, 75009 Paris, France. Metro: Chaussee d'Antin-Layfayette, Opera.
---
19. Museum Art Books
Museum Art Books are a perfect gift for those friends of yours who are really jealous that you were able to walk through Rodin's gardens, explore the Louvre, and experience the Musee D'Orsay. Don't worry, you can buy a book or print at a museum gift stores and bring some of your museum experience back to the loved ones. If you buy at the museum gift store, plan to spend around 20 Euros for a book and 5 Euros for a print. Louvre gift shop, bottom floor: Musée du Louvre, 75001 Paris. Metro: Palais-Royal.
Get GPSmyCity App for IOS or Android
You can read offline thousands of travel articles like this one in the "GPSmyCity: Walks and Articles with Offline Maps" app on
iTunes App Store
or
Google Play
. The apps also offer GPS navigation to guide you to the places featured in the articles.
Paris Walking Tours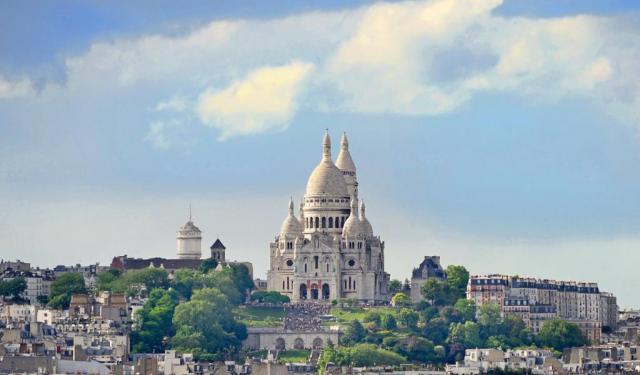 Montmartre is one of the most famous and visited neighborhoods in Paris. It has some extremely beautiful plazas and marvelous architectural masterpieces. This tour comprises a few of the most popular places to be visited in Montmartre.

Tour Duration: 2 hour(s)
Travel Distance: 2.5 km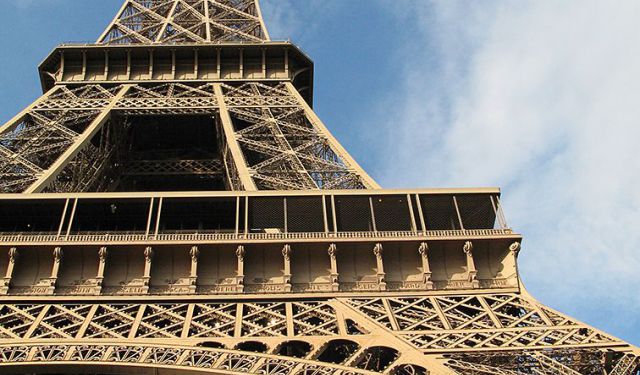 The 7th arrondissement of Paris is the most affluent and prestigious residential area in France, home to the French upper class, plus a number of French national institutions, government offices and diplomatic missions. This neighborhood boasts typically Parisian architecture complete with vibrant cafes, restaurants and gourmet shops which draw foodies in their numbers. Among other attractions on this walk you will visit the Eiffel Tower, Hôtel des Invalides (Napoléon's resting place), Palais-Bourbon, Musée d'Orsay, Musee Rodin, and Musée du quai Branly.

Tour Duration: 2 hour(s)
Travel Distance: 4.1 km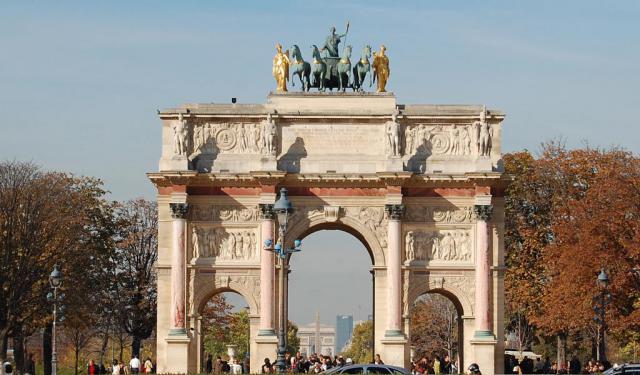 This is the 2nd part of the 8th arrondissement tour of Paris, exploring one of the busiest districts of the French capital. Among the tourist highlights visited on this walk is the famous Arc de Triomphe, plus a number of museums and historic monuments.

Tour Duration: 1 hour(s)
Travel Distance: 2.0 km