 Sofia Shopping: 15 Things To Memorize Bulgaria By
Increasingly popular tourist destination in recent years, Bulgaria has opened up to the outer world, revealing colorful identity, manifested in rich craftsmanship, culinary and cultural traditions and history. The country's capital city Sofia is a lovely alloy of Eastern and Western European styles (similarly to Bucharest, Budapest and other regional capitals). If you wish to stay submerged in the Balkan culture a bit longer than your trip, pick up, while still in Sofia, some of the items listed in this article and enjoy your prolonged Bulgarian adventure!
---
1. Ethnic Garments The traditional Sofian garment - "litak" - consists of a few elements, the most beautiful of which is a shirt. The long shirt comes in two different fashions and is the basic element of the costume of a Bulgarian woman, regardless of her ethnic group. The most popular design is the straight shirt (poncho), ankle-long with loose sleeves and rich in embroidery. In terms of types and applied terminology, women's costumes are much richer than men's, and the reason for that is found in the Bulgarian folklore and cultural traditions. One of them implies that a woman's hair must be plaited and tidied. An old Bulgarian superstition suggests that the devil hides in a woman's hair, hence it must be plaited.

It was once considered that only mythical wood nymphs could wear shirts, all white and with loose hair. This cultural mythologema elevated decoration of a Bulgarian woman's costume to the level of art. The patterns used in decoration of female costumes reveal patriarchal belonging of the wearer. It also bears some sort of a code which tells if the woman is engaged or free. A huge stock of shirts and other garments can be found at a souvenir store in the Ethnographic Museum of Sofia. Prices range from $45 for a shirt up to $650 for a set of shirt, skirt, apron, bodice, belt with buckles, and shoes.
Where to find it:
1 Alexander Battenberg Square, Sofia, Bulgaria
00359 2 9896 416
Offline reading and travel directions:
With GPSmyCity App you can read this article offline on your mobile device, use the embedded offline city map and GPS navigation, as well as create a self-guided walk to visit the venues featured in the article.
---
2. Traditional Dolls Dolls play an important role in the Bulgarian culture and are an inseparable part of every Bulgarian's childhood. Traditional Bulgarian dolls are handmade. They can be both, male and female, and come in big variety of colors and costumes. The Bulgarian folklore features several types of dolls, the most popular of which are the ones dressed in traditional vestments, different for each part of Bulgaria and bearing typical ornaments attributed to a particular region.

Alongside those, there are ritual dolls associated with certain traditions, including the most popular ones "Pijo and Penda" - a girl and a boy made of white and red yarn, called "martenitsa". Each year, on the 1st of March, people present each other with martenitsas in wishing of good health and prosperity for the coming year. There are also dolls depicting mythological creatures, such as fairies, eyesores, vampires, goblins, and ghosts; dolls made for certain celebrations, e.g. the day of the herbs, marked on June 24; doll idols; and even the dolls made of ritual bread.

Particular mention deserve big dolls, called melon-field scarecrow, that the people - just as the name suggests - put in their melon fields to scare off sparrows. These are usually made of gourds, straw and tree branches. Prices range from $6 do $45.
Where to find it:
The White Stork souvenir shop
In the underpass of the Presidency, Sofia, Bulgaria
Open from Monday to Saturday from 10 am to 7 pm.
00359 2 980 4378
http://www.thewhitestork.com
Offline reading and travel directions:
With GPSmyCity App you can read this article offline on your mobile device, use the embedded offline city map and GPS navigation, as well as create a self-guided walk to visit the venues featured in the article.
---
3. Ceramic Plates and "Gyuvetch" Pots If you ever wondered what makes the food in the Bulgarian cuisine restaurants in Sofia so delicious, here's the answer. The secret lies in the fireproof clay earthenware pots used for cooking, called "gyuvetch". All Bulgarian roasted and stewed dishes (pork, beef, fish, lamb and veal) are made in these pots, both at restaurants and private homes; this tradition is centuries old.

If you want to expand your cooking horizons and experiment in Bulgarian style, you will definitely win the applauds of your loved ones back home with the help of gyuvetch pots in your kitchen. Just follow a simple rule - all gyuvetch cooking must be done on low fire. To reinforce the impact, it is also important to serve it on proper ceramic plates bearing the same distinctive pattern, called the "Troyan drop". These plates will not only keep your food hot for long, but will also give your dinner a typical Bulgarian taste. Prices range from $6 for a plate to $10 for a gyuvetch pot.
Where to find it:
Workshop : 76 Ovtche Pole Str., Sofia, Bulgaria
Open daily from 6 am to 6 pm.
Shop : Sofia, Lyulin district, block 446, entrance G, Sofia, Bulgaria
Open from Monday to Saturday from 10 am to 7 pm
00359 886 989936
http://www.kmetski.com/english/
Buy It on Amazon:
Offline reading and travel directions:
With GPSmyCity App you can read this article offline on your mobile device, use the embedded offline city map and GPS navigation, as well as create a self-guided walk to visit the venues featured in the article.
---
4. Rose Oil Roses are perhaps the world's most favourite flower, primarily for its beauty and the scent it produces. Over 300 years ago, Rose Damascena was imported from Damascus to Bulgaria. Thanks to the fertile soil and mild climate of Bulgaria, the rose soon felt very much at home here. Today, the country is one of the biggest producers of rose oil in the world and the rose flower has become its tourist symbol. Rose oil is obtained from the petals using a solvent extraction method. To get a kilo of oil it takes up to five tones of petals and this fact alone places rose amid the most precious essential oils in the world.

Nicknamed "liquid gold", the rose oil is sought after by the perfume and beauty industry giants, as it forms one of the base ingredients for nearly all perfumes made these days. It is also wildly applied in skincare products, such as creams, body lotions, cleansing products, soaps, etc. Rose oil has no equal in skincare for moisturizing, firming, smoothing and repairing the skin. In so doing, it produces no irritation, while giving cooling, calming and soothing effects. Rose also has positive effect on broken superficial capillaries and is thus ideal for mature, dry or sensitive skin. Rose water can also be used for flavoring food, such as milk puddings, ice creams, and fruit salads. Rose jam is another popular thing, used in confectionery, along with a rose brandy, sweet drink with a pleasant flowery flavour. But caution: more than two glasses of this drink can cause severe hangover the following day. Prices start from $15 for 1 cl of pure rose oil (15 drops).
---
5. Palamarka – Swap Hook "Palamarka" is a precious gift for those who appreciate handicrafts and are interested in history and ethnography. This tool was traditionally used by harvesters to protect their hands while cutting wheat with a sickle. The palamarka was also part of several pre-harvest rituals. The most popular ritual, known as "singing of the palamarka", involved young, unmarried girls putting their palamarkas together with a small note in an apron, and then taking them out one by one, reading the predictions. The predictions usually focused on a possible future fiance, like for instance, if it said, "You will be eating milk and cheese," it meant that the future spouse would be a shepherd. Nowadays, it is possible to order a customized palamarka with either an icon painted on or a special wish written. Prices start from $9.
Where to find it:
The Center of Folk Arts and Crafts
4 Paris Str., Sofia, Bulgaria
Daily open from 9 :30 am to 6 :30 pm
00 359 2 989 5210
http://www.craftshop-bg.com/
---
6. Traditional Bulgarian Musical Instruments – Kaba Gaida, Dvoyanka, Tupan If you want to go out in Sofia, you should definitely consider one of the many krachma's throughout the city, local pubs with live folklore music played every night, except Sundays. There's hardly any celebration in Bulgaria possible without folk music being performed, and this, in turn, makes traditional instruments ever so popular. Among them, #1 is the so-called "kaba gaida," the main accompanying instrument in a highly popular Bulgarian folk song chosen to be included in the playlist of the golden record carried by two American space probes, Voyager 1 and Voyager 2, launched in 1977. As an instrument with a very powerful sound, it is often played at weddings, during grape harvest festivals and public holidays, like Trifon Zarezan in February, when the vines are clipped, as well as at Nestinari (barefoot walking on burning coals), Koukeri (mask parades), or other public games and gatherings. Gaida is a popular instrument in many parts of Bulgaria, but it is particularly loved in the Rhodopi Mountains region.

Another prominent folk musical instrument, called "dvoyanka" (double chanter), is associated with herdsmen who, back in the old days, used it to play a set of specific melodies for herding the sheep.

Other popular instruments include tupan, gadulka, tambura, piskun, kaval, and duduk. There are craftsmen still left in Bulgaria who can carve these instruments manually out of wood. The types of wood used for this purpose are linden tree, walnut, cedar, and juniper.
Where to find it:
For those who love the music and are interested in playing some unique musical instruments you can find any of them here :
8 Karlovo Str., Sofia, Bulgaria
00359 2 8322010
http://www.balkanfolk.com/shop-products.php?category_id=musicalinstr
The prices start from 48$ for a « Kaval » , 292$ for a « Tapan », 300$ for a « Gadaulka », 300$ for a « Gaida ».
---
7. Rugs Bulgarian culture and folk crafts are firmly interconnected. Everything folk-related in Bulgaria is traditionally very colorful, be it a rug, a song or a catchy expression. Bulgarians say "lips like cherries", "eyes as blue as the sky above", "braids-like eyebrows", "waist as slender as cheese".

The palette of colors seen in everyday life finds due reflection in the fabrics and rugs made here since the times immemorial. Rugs hold a special place in the Bulgarian household culture; the richness of their patterns traditionally outlined the social status of the family. Big, heavy and colorful rugs were mandatory part of a bride's dowry. There are only a handful of weavers left in the country who can still make rugs by hand, using nothing but natural materials only, such as cotton and wool, without any ready-made yarn. The also do coloring themselves, utilizing natural and, sometimes, chemical dyes.

Back in the old days, however, all the dyes were made from organic ingredients obtained from natural sources, e.g bark of the alder or ash tree was used to produce black color, onion leaves and stems for yellow, leaves of young quinces for gray, peach or walnut leaves - green, and so on. Red dyes were made of madder root, brown - from walnut flakes, and olive green - from the leaves of pepper. Just as important in this trade are the materials used for fixing the colors, so that they don't fade away after several washings. The most commonly used ingredients for that are cabbage broth and pears, as well as some mineral stuff, like crushed cinder and dirt from the whetstone.
---
8. Traditional Knits and Embroideries Crochet knitting and embroidering are the two crafts on the brink of extinction in Bulgaria; nowadays, there are only a small number of grannies still living who can take the time and create a colorful napkin for their beloved nephew or a handkerchief for their niece. Without some basic knowledge in crochet-knitting or stitching, the few options left for one to get himself such a lovely piece are: a) finding a knowledgeable granny willing to teach how to make it; b) finding a printed manual (book); c) looking up the Internet, or; d) (the last option) buying a piece ready made.

Luckily, in the very heart of Sofia, just outside the city's biggest Cathedral, you can find some old women sitting by and knitting and embroidering all day before one's very eyes. However, you won't see there fashionable skirts or pullovers on sale. All there is are the various sorts of blankets, tablecloths, traditional napkins, and handkerchiefs, many of which are decorated in the Bulgarian-style lace embroidery of red or green yarns. Many of the ornaments – geometrical, floral and animal themes, straight or undulating lines, knitted or sewed on white cotton or hemp canvas or silk canvases - are similar to the ones used in other Slavic cultures.

Threads and stitches differ, however, depending on the item, with cotton being the most common, along with the silk and even the gold or silver fiber yarns. Rest assured, though, whatever you buy here will be, with a very high probability, a one-off item. The most commonly used color seen here is red, largely regarded in Bulgaria as a symbol of good health and well-being. The best spot to buy embroideries and various hand-knitted stuff is the square in front of the Cathedral. Everything sold here is strictly handmade. The grannies themselves are extremely friendly and open to price negotiation, especially if you are a first client that day.
---
9. Stomna (Pitcher), Baklitsa, Barduche Round wooden or ceramic vessels for water, wine or other liquids are part of the many Bulgarian rituals stemming from the traditional culture popularized and described in the books at the turn of the 20th century.

"Stomna", a ceramic jar used by women to bring water from the well. Back in the old days, young men in the process of courtship were often seen carrying heavy stomnas filled with water for their beloved. Pottery masters say that stomna is the hardest thing to be sculptured on a wheel. That is why making stomna is usually part of the exam taken by every apprentice who wants to start working independently.

"Baklitsa" is the most important ritual vessel used in wedding celebration. Traditionally, young boys go around the village and invite guests to a wedding party by offering to drink some grape liquor (rakia) from the baklitsa. It stays filled with rakia also during the wedding ceremony and when the groom is taking the bride from her house, her father must drink from it.
The "barduche" is a miniature version of stomna. Prices vary from $3 for a small barduche to $8 for stomna.
Where to find it:
Workshop : 76 Ovtche Pole Str., Sofia, Bulgaria
Open daily from 6 am to 6 pm.
Shop : Lyulin District, block 446, entrance G, Sofia, Bulgaria
Open from Monday to Saturday from 10 am to 7 pm
00359 886 989936
http://www.kmetski.com/english/
---
10. Pafta - Belt Buckle A typical thing about traditional Bulgarian attire is the presence of many fine jewelry pieces, such as rings, bracelets, ear-rings, and "tepeluk" – a metal plate on top of the bonnet. But the most important of them all are the huge belt buckles. Archaeological findings suggest that belt buckles were known in Bulgaria as early as in the 9th-10th centuries AD. Later, in the 13-14th centuries, they were mass produced; lasting forms and ornamentation patterns were created around that time and continued to exist until the early 20th century, with a gradual increase in the buckles' size observed throughout the period.

While in Western Europe belt buckles were primarily a masculine attribute, because of its strong association with military gear, in Bulgaria they were seen primarily as feminine jewelry, highly important for women's attire. Traditionally, only the married ladies wore buckles. They got them as a gift for engagement or wedding (only the married ones could wear metal adornments; during maidenhood, the only decorations allowed were those made of beads) and it served as a kind of protection against evil powers. In particular, the belt and the buckles were meant to protect female genitals.

The buckles were richly decorated in floral motifs (flowers, leafs, and grapes) as well as animal images (peacocks, doves, snakes, etc.). Also, some of the buckles featured biblical scenes, such as Nativity, Baptism, and Crucifixion. These were usually made of copper or some other gold- or silver-plated metal. Some were even decorated with mother-of-pearl, horns or bones inlaid with stones or lace-glass. Middle size buckles cost from $22, big size - from $44.
Where to find it:
1 Alexander Nevski Square, Sofia, Bulgaria
Open daily from 10 am to Sunset.
---
11. Tsarvuli or Opintsi Shoes Leather goods are commonplace among the cattle-breeding nations. When the Bulgarians first came to settle in the Balkans, they brought along the art of working the leather. Their everyday life depended much on the things made of this material - homes, utensils, clothing and, of course, shoes. The most popular type of shoes worn in pre-industrialization Bulgaria were "tsarvuly".

There were several known methods of leather treatment and shoe-making. The most common of them was a rather crude and primitive method involving raw hides of the cattle, mostly oxen and horses. Pigskin was a more preferred material among peasants, though. The process started with drying the hide in a shade with ash or salt spread all over it. Then it was dry-scraped and the bristle was trimmed. The shoes made this way were worn for weddings much as for cleaning the stables, simply because it was the only type of shoes available to peasants in those days.

Nowadays, luckily, things are different, but performers of Bulgarian folk dances still use tsarvuly a lot. In fact, no folklore event passes without these shoes being worn. You can find them made of different types of leather now and with different ending on toes, depending on the region they come from. Prices start from $64.
Where to find it:
Balkanfolk Atelier
125 Sv. Sveti Kiril I Metodiy Str., Sofia, Bulgaria
http://www.balkanfolk.com/shop-products.php?category_id=shoestsarvul
---
12. Rakia When in Bulgaria, try and drink as the Bulgarians do. But be sure to prepare well in advance for this challenging task, as the Bulgarians are known to be quite the drinkers (much as all the Balkan folk).

The most popular local liquor is called Rakia and it is made traditionally of grapes, but also of peaches, plums, cherries or any other sugary fruit for that matter. There's a fairly good chunk of rakia production done privately, in people's homes, using huge copper distillers. If you're invited to a Bulgarian house, be prepared to run a test of the locally made rakia. NOTE: refusing a glass of this fiery drink may be taken as an insult. However, if you decide to keep up with the host, be careful, as it might be somewhat difficult. A small hint – don't forget to eat, while drinking rakia; help yourself to those flat Bulgarian sausages traditionally served with the drink.

Rakia is always present on the Bulgarian table, be it for a major celebration, party or special event, or just a regular dinner. You can also find it at any bar around town, and it's usually around 40% strong. Look out for the twice-distilled rakia; the more expensive, the better. This way, you will definitely save yourself some headache the day after.
Where to find it:
CASAVINO Zaimov store
48 Yanko Sakazov Str., Sofia, Bulgaria
Open daily from 10 am to 9 pm.
00359 2 9442084
http://www.casavino.bg/ (no English version)
---
13. Bulgarian White Cheese Quite popular in Bulgaria white brine "sirene" cheese is often confused by the foreigners with Greek feta. Bulgarians, however, hold that their cheese stands out from other cheeses in terms of taste and cannot be mistaken. Responsible for its slightly acidic taste is the unique bacteria, called Bacillus Bulgaricus, discovered in Bulgaria in 1905 and so named after the country of origin. Owing to the same bacteria is the Bulgarian yogurt, renowned worldwide for its wholesome properties. The white cheese is made of goat-, cow- or sheep milk. For the best taste, it is left to mature for 60 days. The cheese is one of the key ingredients of Bulgarian "Shopska" salad, as well as the famous cheese-stuffed pepper. If you drink red wine, it is also an indispensable product on a table, especially if dusted with finely-ground red pepper and sprinkled with olive oil. It is also used as stuffing for the traditional Bulgarian salty pastry, called "banitsa". Price: from $9 per kilo.
---
14. Martenitsa On March 1, Bulgarians present their loved ones and friends with "martenitsa" - a small adornment made of red and white yarn - as a token of wishing prosperity and good health. Martenitsas come in a variety of forms, but the most common of them are bracelets or pins. The white color symbolizes purity and melting white snow, while the red is a symbol of life and passion, as well as that of the whole Mother Nature. Even the trees get decorated with big martenitsas, too, on that day. The tradition marks the arrival of spring; on this occasion, people also send out greeting cards signed with wishes of joyful, healthy and prosperous year.

The month of March is nicknamed "Baba Marta" (March Grandma), who is described in folklore as an old, grumpy woman; when she gets angry, the weather turns stormy and cold, but if she's in a good mood, it is sunny. Her mood changes quite rapidly, though, much as the March weather - it could be sunny and snowy on a same day. Martenitsas must be worn until the first sighting of a stork or a budding tree. Upon that, people take them off and hang them on fruit trees so that the new year be fruitful. Prices range from US$0.10 to US$7.
---
15. Kukeri Masks The Bulgarians start a new year with traditional rituals that are meant to ensure a fruitful, prosperous year and good health. Around that time, a series of celebratory events are held all over Bulgaria, among them the Kukeri carnival that takes place mostly in the region of Sofia at the end of January. Only the married men are allowed to take part. They dance and engage in large theatrical group performances set to scare off evil spirits and promote fertility and good health. Most of the masks worn at the carnival are made of wood with different colored threads glued on, along with pieces of multicolored fabrics, mirrors and other shiny stuff. To augment the noise made by the actors, the masks are fitted with copper and bronze bells. Traditionally, the masks feature a ram, a goat, or a bull, and are made by the actors themselves - the scarier, the better.

Some of the masks have two faces – one pretty and the other ugly - symbolizing the good and the bad that exists in the nature and is thus unavoidable. Very important are the colors – the most used one is red, symbolizing fertility, the sun and fire. Black color symbolizes Mother Earth and the white - water and light. More than 10,000 people partake in this colourful event each year and, if you're lucky, you might as well too - something you won't regret. Apart from the parades and dancing, the program includes an open workshop on mask-making.
Where to find it:
Prices from 250$ for a small size mask, 350$ for a middle size, 450$ for a big one.
1 Alexander Battenberg Square, Sofia, Bulgaria
00359 2 9896 416
Other Interesting Souvenirs from Bulgaria
---
If traveling to Bulgaria is not on your immediate agenda, or you simply can't afford an extra space in your luggage, fortunately, these days, you can find a wide selection of authentic and truly interesting Bulgarian souvenirs online. Presented here are some of the Bulgarian products sought by foreign visitors, now available online for your convenience.
1. Bulgarian Rose Cosmetics
- Soaps, body lotions and creams rich in natural essential oil extracted from Bulgarian rose. 50% to 100% organic, some vegan vegan, these products are exceptionally good for moisturizing, protecting, toning and restoring elasticity of the skin, smoothing fine lines and wrinkles to achieve gentle and radiant texture.
2. Medicinal Herbal Teas - Organic teas, 100% raw from Bulgaria, packed to the brim with nutrients – magnesium, vitamin c, iron, potassium and folate – are there to help you live healthier and longer life. Some of them are kosher & gluten-free. Prepared from dried leafs of premium quality, these teas are renowned for their medicinal properties. Good diuretic and detoxifier, they will help your body fluids run smoothly through bladder and kidneys, prevent water retention, and even facilitate breaking down or dissolving kidney stones.
Get GPSmyCity App for IOS or Android
You can read offline thousands of travel articles like this one in the "GPSmyCity: Walks in 1K+ Cities" app on
iTunes App Store
or
Google Play Store
. The apps also offer city offline maps and GPS navigation to guide you to the places featured in the articles.
Walking Tours in Sofia, Bulgaria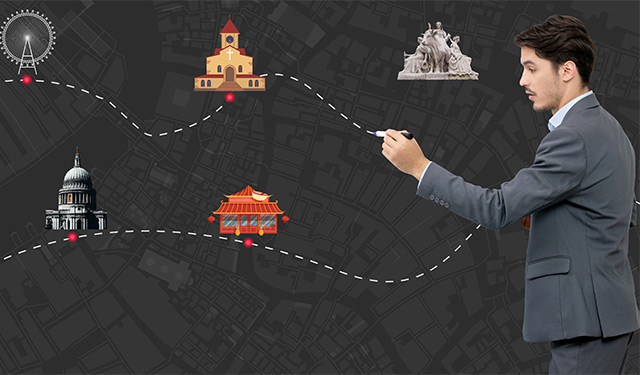 Creating your own self-guided walk in Sofia is easy and fun. Choose the city attractions that you want to see and a walk route map will be created just for you. You can even set your hotel as the start point of the walk.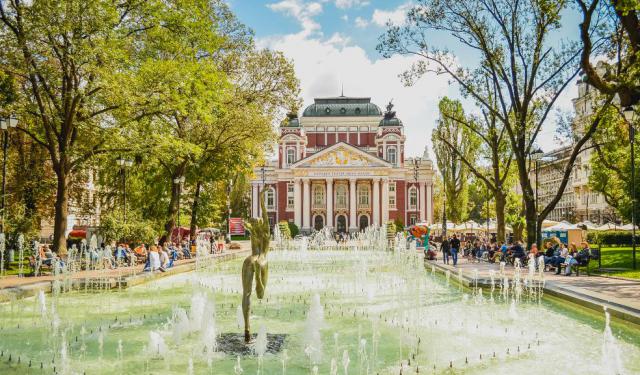 "Ever growing, never aging" This is the motto of Sofia, capital city of Bulgaria. Under different names, the area of Sofia has had a 7,000 year history. Organized settlements around the area's hot water springs existed as early as the third millennium BC. A Thracian state union there was raided by Philip II of Macedon in 339 BC.
The Celtic Serdi provided the name...
view more
Tour Duration:
2 Hour(s)
Travel Distance:
2.6 Km or 1.6 Miles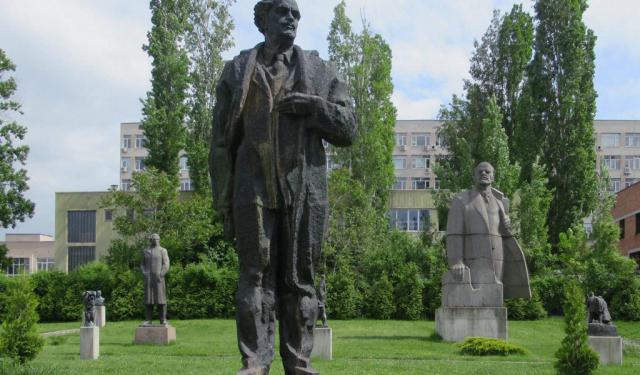 In the not-so-distant past Bulgaria was part of the Soviet-led Eastern Bloc. Today, this is one of the few countries where you can still find numerous relics of the Communist era manifested in monumental architectural landmarks. Concrete and metal were the main materials as a symbol of the industrialized nation, and the size was important too as a common architectural characteristic prescribed by...
view more
Tour Duration:
3 Hour(s)
Travel Distance:
6.6 Km or 4.1 Miles