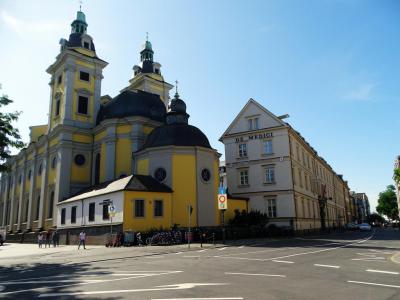 Andreaskirche (St. Andreas Church), Dusseldorf
St Andreas Church was built between 1622 and 1629. It is considered an architectural masterpiece and represents the end of the German Renaissance and the start of the Baroque era.

The church was built for the Jesuits and served as the House of Palatinate-Neuburg court church. The church was commissioned by Duke Wolfgang Wilhelm, who had converted to Catholicism. The Jesuit order was disbanded in 1773, and the church became a parish church and then a monastery church.

During the 17th and 18th centuries, the church served as Dusseldorf's musical center. Composer Johann Hugo von Wilderer was the church's organist during this time.

St. Andreas Church has a stunning interior that features sculptures of the apostles and saints. The mausoleum contains Johann Wilhelm's tomb and many other Electors Palatine.

The original high altar was destroyed during World War II and replaced by an altar designed by Ewald Matare. In the church's side chapels, visitors will find paintings by Ernst Degar.

The organ was originally built in 1782 and has been restored several times.
Andreaskirche (St. Andreas Church) on Map
Walking Tours in Dusseldorf, Germany