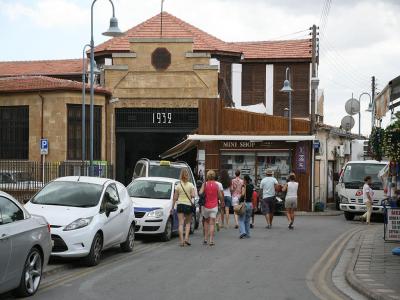 Belediye Pazarı (Bandabuliya Municipal Market ), Nicosia
The Bandabuliya Municipal Market can be found at 2 Uray Street in the Selimiye neighborhood of the Walled City. It was built between 1930 and 1932 during the British rule of the island. It is a covered market with a late Art-Deco facade. Above the entrance is the legend "Bandabuliya Pazari 1932."

It was the main covered market in Northern Nicosia. It was a traditional Turkish bazaar where folks could find fresh fruits, vegetables, meat and dairy products and household items. It served not only as a market. It was also a local gathering place. Because of the conflicts of the 1970s, the market building fell into disuse. It was unsafe.

The market was closed down in 2010, but in 2012 it was renovated and reopened. Today it has at over 70 vendor stalls, cafes, bookshops and a small theater. The produce stands have returned with craft and souvenir shops for visitors.
Belediye Pazarı (Bandabuliya Municipal Market ) on Map
Walking Tours in Nicosia, Cyprus