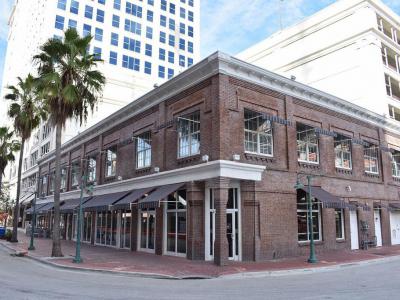 Bryan Building, Fort Lauderdale
The historic Bryan Building is located in central Fort Lauderdale. It is an important historical building in the city. The building represents the Masonry Vernacular style due to its sourcing of local materials. It is unique for this area due to its brick facade, which is rare in southern Florida.

The Bryan Building was built by Thomas Bryan and was completed in 1914. Placed in the heart of the Fort Lauderdale commercial district, the Bryan Building held a US Post Office and the Fort Lauderdale Bank. It also served as a hotel over the years.

Tourists can plan to walk by the Bryan Building as they explore the many other interesting places in the city. It is located near the Fort Lauderdale Riverwalk and only one block west of the NSU Art Museum.

The Bryan Building was added to the National Register of Historic Places in 1997.
Walking Tours in Fort Lauderdale, Florida