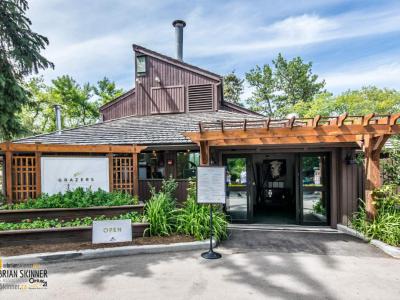 Calgary Zoo, Calgary
(must see)
Calgary Zoo was established in 1929. You will find it located close to the East Village and Inglewood neighborhood in Bridgeland, to the east of Calgary city. This is the second largest zoo in Canada, spanning a vast area, most of which is located in Bow River's St. George's Island. Visitors are thrilled with the large number of animals here. There are over a thousand of them, in addition to 290 species of individual insects and fishes. As you walk around the zoo, you will certainly be impressed with the meticulously arranged exhibits.

Animals are displayed in accordance with their geographical habitats. Some of the popular current exhibits include Canadian Wilds, destination Africa, South America, Prehistoric Park, Eurasia and Botanical Gardens. Walk into Destination Africa and you will certainly be bowled over by the African Savannah and the TransAlta Rain Forest.

Calgary Zoo has recently opened a penguin house which has proved extremely popular. It is highly advisable to keep an entire day free, as you will certainly take long to see all the animals here. Calgary Zoo is open through the year except on Christmas. Take your family to this well organized zoo and have a wonderful time.
Walking Tours in Calgary, Alberta