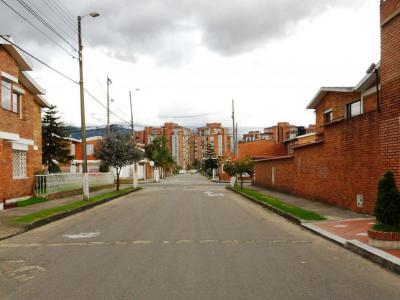 Distrito de Esmeralda (Emerald District), Bogota
Colombia is one of the biggest producers of emeralds and there is an entire district in the very heart of Bogota where the trade of emeralds is mostly active, from the finest luxury store to sometimes illegal street merchants. The Emerald district is located along Avenida Jimenez, between Carrera 5 and 7. The district is very crowded and has many resellers, trading the green gems cheaply and buying from the street; this might be tricky and unsafe, as it is possible to buy a fake. At least, make sure you have an emerald expert with you. Their informal trading point is at the intersection of Avenida Jimenez and Carrera 7. But it's always safer to buy in the nearby stores, where they provide you with a certificate of authentication. There is an Emerald Trade Center located at the intersection of Avenida Jimenez and Carrera 5, where emerald "brokers" gather for everyday deals, and where several certificated emerald boutiques are located.
Distrito de Esmeralda (Emerald District) on Map
Walking Tours in Bogota, Colombia
Useful Travel Guides for Planning Your Trip
--- 18 Uniquely Columbian Things to Buy in Bogota
To those who understand Russian, the word "Bogota" sounds very similar to the one translating as "rich". And, indeed, the city does live up to this name connotation in terms of peculiar things worth exploring in addition to coca, coffee and emeralds. Here's the longer list... Enjoying Onces in Bogota
Elevenses, on the surface, seem to be a particularly British tradition, a break for something light and sweet between breakfast and lunch, a time to gossip, a time to catch up, a time just to be. Lo and behold, Colombia somewhere along the line adapted this tradition in a particularly Latin fashion....