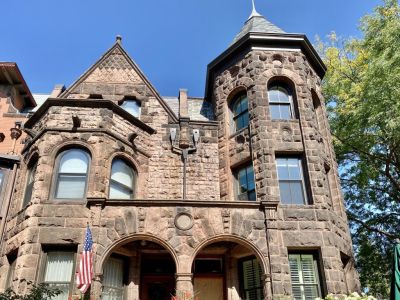 F. Scott Fitzgerald House, Minneapolis
The F. Scott Fitzgerald House is the home where the author resided when he wrote "This Side of Paradise," the first novel that he published. This house was where Fitzgerald grew up and is a rowhouse featuring a style that was popular in the late 19th and early 20th centuries.

Besides being his residence when he wrote the novel, this house was also the author's birthplace. The house's National Historic Landmark status dates to 1971. When the city established its Historic Hill District in 1976, this property was one of the first houses listed.

The house is not open to the public due to its current use as a private residence. However, people can still fully appreciate the architecture from the street. There is a two-story bay window, as well as two arch-style windows at the roof level enhanced with decorative finials that show elements of period style.
F. Scott Fitzgerald House on Map
Walking Tours in Minneapolis, Minnesota