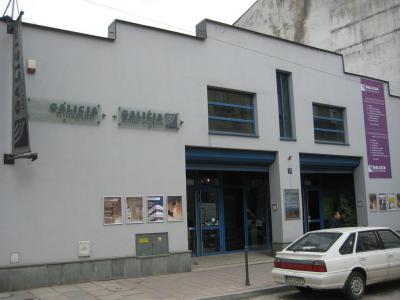 Galicia Jewish Museum, Krakow
Founded in 2004 by Chris Schwarz, The Galicia Jewish Museum guides its visitors on a poignant journey through the history of the Jewish community in Poland, particularly in the Kazimierz region. The primary objective is to illuminate the rich Jewish culture of Kazimierz for all those who make the trip to the museum.

Using an array of photographs and various forms of media amassed over the years, this museum facilitates a deep comprehension of the intricate intermingling of the Jewish community within Polish society. It elucidates their profound influence on the prevailing culture and way of life, while also delving into the significant historical events that have shaped the community's trajectory. With five comprehensive exhibits, the museum masterfully navigates visitors through a spectrum of emotions—residual anger, sorrow, devastation, and loss—culminating in the remarkable resurgence, revitalization, and preservation of the community.

The Galicia Jewish Museum sets itself apart by eschewing the typical array of pre-war photographs, documents, and recordings. Instead, it dares to depict the recent past and its enduring reverberations. The museum's engagement goes beyond the visual, offering educational evenings, dance workshops, and a diverse array of events that appeal to both visitors and locals. Within Krakow's cultural landscape, this museum stands as an unparalleled gem that merits exploration.

Why You Should Visit:
The size is spot on – you will learn a lot (Polish/English texts) without being exhausted. There are also excellent temporary exhibitions on a variety of matters, as well as an excellent bookshop and café.
Galicia Jewish Museum on Map
Walking Tours in Krakow, Poland