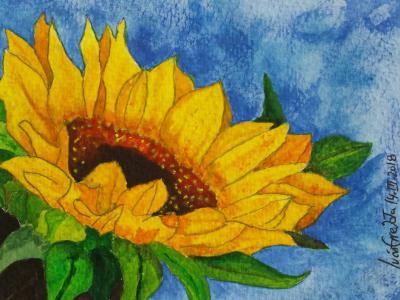 Gift Shop Inside National History and Art Museum, Luxembourg
You can find works by these artists at museums around Luxembourg and even take a reproduction home with you, priced between €50 to €75, from the National History and Art Museum's boutique at Marché-aux-Poissons. Open Tuesday to Sunday from 10:00am to 6:00pm, and Thursday until 8:00pm, the large shop offers an excellent selection of gift items inspired by its collection. Besides many replicas of artefacts from around the world, you can also find small reproductions of historical statues and figures from Luxembourg. www.mnha.public.lu

What to buy here: Landscape paintings.

With its dramatic architecture and geography, Luxembourg has long provided inspiration for artists. In the early 1900s, the country produced its best landscape painters. Franz Seimetz (1858-1934), the first Luxembourgish Impressionist, produced more than a thousand paintings over his successful career. Joseph Kutter (1894-1941), influenced by Flemish Expressionism, was a founding member of the Luxembourg Secession Movement who exhibited a famous dark-toned painting of Luxembourg City at the 1937 World Exposition in Paris. Co-founder Nico Klopp (1894-1930), who lived in Remich, painted many cheerful and bright scenes of the Moselle, which flows alongside the town. Another contemporary is Sosthène Weis, who painted over 5,000 watercolours. He travelled all over the country to capture the varied landscape in his light and dreamy post-Impressionist style.
Gift Shop Inside National History and Art Museum on Map
Walking Tours in Luxembourg, Luxembourg
Useful Travel Guides for Planning Your Trip
--- Sourvenir Shopping: 16 Unique Things to Buy in Luxembourg
Let alone their products, what does the rest of the world know or hear, in general, about Luxembourg other than the Duke of Luxembourg or Jardin du Luxembourg (Luxembourg Garden) which is in Paris after all? Unless you live nearby (France, Germany or Belgium) and have frequently visited the country,...