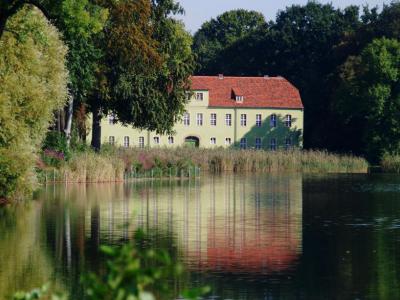 Green House, Potsdam
The Green House is a summer house in the New Garden. It was built as part of a trio along with the Brown and Red Houses. The Green House was part of Frederick William II's plan to create a park with an English landscape structure that would stand in contrast to Frederick the Great's Sanssouci.

The English landscape design was known for its architecture rather than natural elements like trees and water features. Any landscaping was meant to be allowed to grow wildly without delicate trimming. The Green House is one of the buildings that was designed to enhance the English-garden style. It is one of the few that still stands as it did when it was first built.

Other buildings that were designed at the same time as the Green House include the Marble Palace, the Palace Kitchen, the Orangery, the Gothic Library, the Pyramide, the Dairy, the Grotto and the Hermitage Pavilion.
Walking Tours in Potsdam, Germany