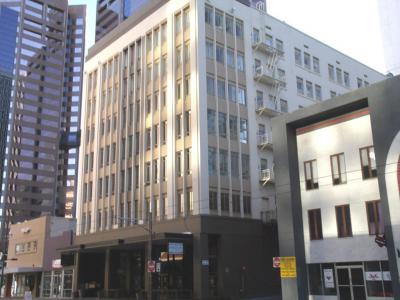 Heard Building, Phoenix
The Heard Building is another historical building in Phoenix downtown and a local icon. It is a 7-story high-rise building in Phoenix; it housed the offices of The Arizona Republic (formerly the Arizona Republican) and the Phoenix Gazette from 1920 to 1948. The building was constructed between 1919 and 1920 and was the first high-rise building to be erected in Phoenix. It held the title of tallest building in Arizona for four years until the completion of the Luhrs Building in 1924.

Construction of the building began in September 1919, and was financed by Dwight B. Heard and the Commonwealth Investment Company as a new home for his investment and publishing ventures. The building was designed by Llewellyn Adelbert Parker, who also designed several other structures in the Phoenix area including the Central Avenue Bridge, the Goodrich Building, and the Goldberg Building.

The building can be seen in the opening sequence of the 1960 Alfred Hitchcock film Psycho. The clip fades in centered on Hotel San Carlos. You can see the former Arizona Bank Building under-construction just west of Hotel San Carlos. Camelback Mountain can be seen in the background. When the camera pans to the right you can see the Heard Building in the foreground with its antenna.
Sight description based on Wikipedia.
Walking Tours in Phoenix, Arizona