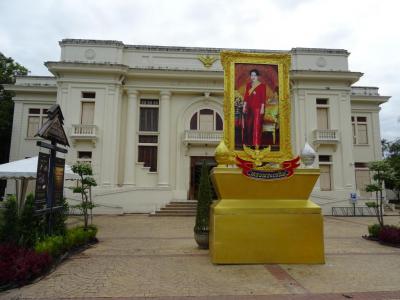 Lanna Folklife Museum, Chiang Mai
The Lanna Folklife Museum hosts exhibitions that tell the story of the Lanna people of Northern Thailand. The museum is located in Chiang Mai's old municipal court. The building has been renovated, and the exterior resembles a white colonial-style building.

Visitors will find 18 different exhibitions depicting the everyday life of the Lanna people. These dioramas include life-sized wax dolls in traditional costumes. Each diorama shows a specific feature of daily life. Visitors will learn about monastic life and the significance of religion and Buddhism to the Lanna people. Another diorama shows the dance rituals that were important to the Lanna people.

Visitors will also enjoy the pottery and ceramics exhibition. Admire the traditional fabrics and learn about the tools and methods the Lanna people used for farming.

Don't miss the detailed explanation of symbolism represented in Lanna-style monasteries. You can then interpret the intricate symbols on monasteries as you continue your travels in Chiang Mai.
Lanna Folklife Museum on Map
Walking Tours in Chiang Mai, Thailand