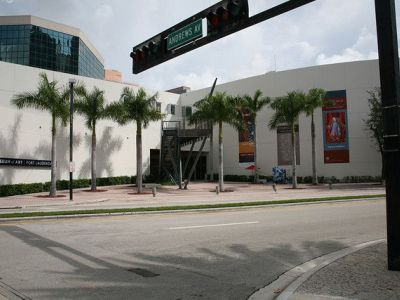 Museum of Art, Fort Lauderdale
The Museum of Art, also known as the NSU Art Museum of Fort Lauderdale, is an 83,000 square foot space with a focus on modern art.

The museum was first established in 1958. The building itself is nearly as interesting as the works inside. The modernist style is indicative of the time it was designed. Architect Larrabee Barnes left his signature style on the building. Likewise, the exterior features murals, a fountain and an outdoor plaza that can be explored by anyone without entering the museum.

Inside the Museum of Art, visitors will find photography, paintings, prints, sculptures and mixed media. Among the many notable artists are CoBrA artist Corneille, Haitian painter Robert Saint-Brice, Spanish abstract expressionist Jose Guerrero and Diego Rivera. Also featured is the Glackens Wing, which is a 2,000 square foot gallery with over 500 works from William Glackens.

The museum offers special events, such as food and wine tastings, film screenings and programming specifically designed for families.

Operation Hours: Tuesday - Saturday: 11 am - 5 pm; Sunday: 12 pm - 5 pm.
Walking Tours in Fort Lauderdale, Florida