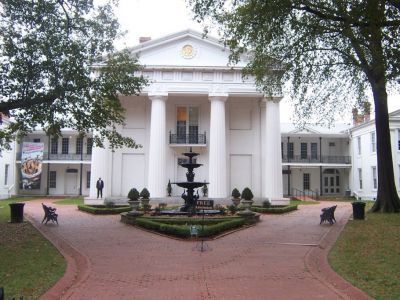 Old State House Museum, Little Rock
(must see)
The Old State House Museum, also referred to as the Arkansas State House, is one of the oldest state capitol facilities in the United States. The building was built in 1833 and is an important piece of Arkansas history. It was here in 1861 a constitutional convention was held during which voting rights were granted to freedmen, public education was established, and Arkansas voted to secede from the Union.

The Old State House Museum was also the place where Bill Clinton gave both of his presidential acceptance speeches as well as his campaign announcement. It has been a memorial for the Arkansas War and the location for the Arkansas State Police. If you visit the Old State House Museum, you will learn about the history of Arkansas as well as have the opportunity to view important artifacts that are important to the country.

The museum offers free admission to everyone.

Why You Should Visit:
Visit the Old State House to learn about several important moments of Arkansas' history, which also contributed to the history of the United States. To set your eyes on the many fascinating artifacts from an earlier time in history.

Tip:

There is a guided tour option available for visitors, which is offered every hour and last about 50 minutes. The tours are led by a professional tour guide, and no reservation is needed. However, guided tours are not necessary at the Old State House Museum. There is also a self-guided tour option in which visitors can use their cell phones to learn information.
Old State House Museum on Map
Walking Tours in Little Rock, Arkansas